Be prepared - it can happen to you.
Emergencies can affect part or all of a community. They can happen anytime and anywhere. The District of Mackenzie, with strong support from the Regional District of Fraser-Fort George and our community emergency services, are committed to helping residents in our area know the potential risks and how they can be prepared for and informed during an emergency. Don't be caught off guard when a larger emergency occurs, the better prepared we are the better we will manage during an emergency and recover afterwards.
Emergency Communications
We want to connect with you during an emergency. Stay informed with any emergency updates by monitoring this website, and the following sources:
Public Altering System for Emergency Notifications
The Public Alerting System (PAS) is a way for the Regional District of Fraser-Fort George and District of Mackenzie to communicate important information to the most people in a short amount of time. When emergencies like severe weather, floods or wildfires happen, all registered contacts in that area will receive texts, voice calls or emails with public safety notifications and evacuation alerts and orders.
Register for notifications on the Regional District of Fraser-Fort George Public Alerting System Website. 
Are you prepared?
Below are resources from the Province of BC, as well as the District of Mackenzie to help you prepare for the worst, and what to do when an emergency happens.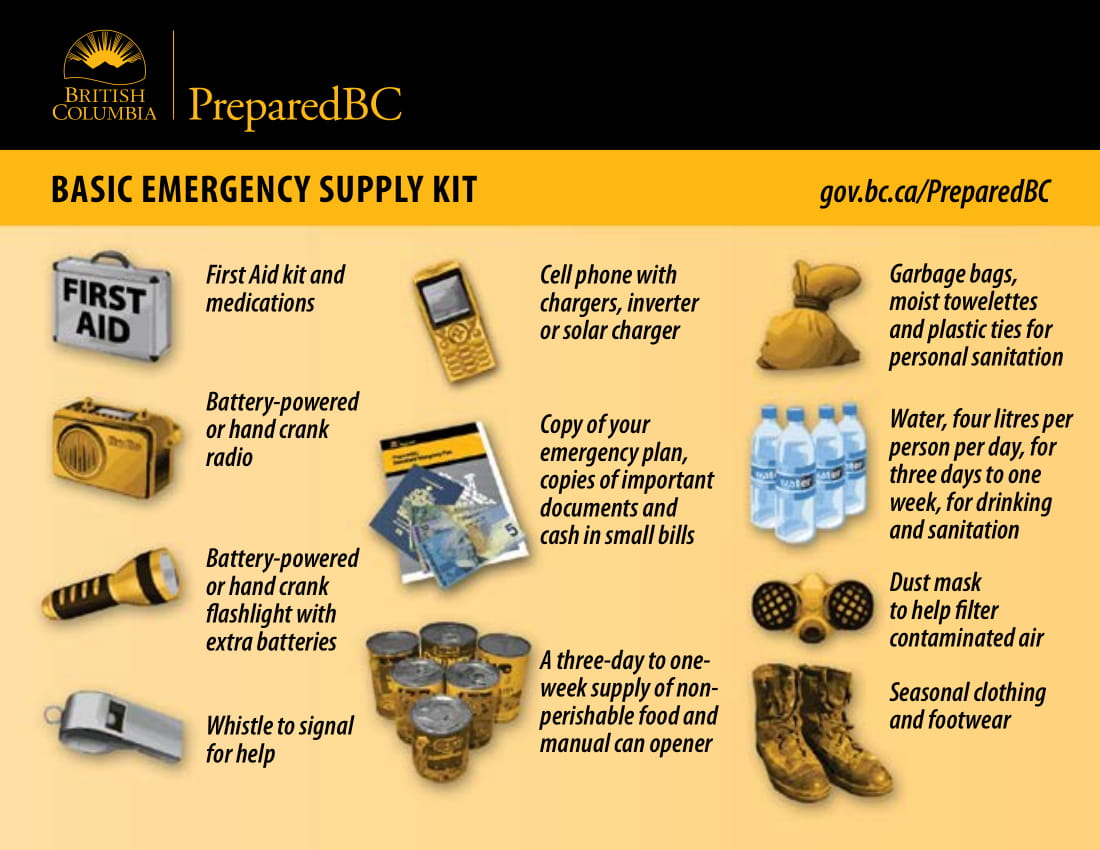 in an emergency
call 9-1-1
Contact
Jamie Guise
Fire Chief
Email Jamie
Keinan Carty
Deputy Fire Chief
Email Keinan
---
60 Centennial Drive
Mackenzie, BC
P | 250-997-4221
F | 250-997-4224
For non-emergencies, call 250-997-1234
Individuals requiring assistance - get on the list!
The District of Mackenzie Emergency Services wants to make sure everyone who may require extra assistance during an emergency or an evacuation is taken care of. This information will be shared with local emergency services including the District of Mackenzie Fire Rescue Department in the event of an emergency evacuation.
If you feel you require extra assistance during an emergency please choose one of the following options.
Contact the District of Mackenzie. You can simply give us a call us at 250-997-4221, or email Fire Department.
Personal & Family Emergency Preparedness
Mackenzie is a two hour drive from Prince George and on occasion services such as electricity and telephone can be interrupted. We encourage every family in Mackenzie to devise their own Emergency Preparedness kit.