Parks, Playgrounds, Trails
Because time outside is gold
Venture outside and see your neighbours! The District of Mackenzie strives to develop, enhance and maintain community parks, playgrounds, trails, and open spaces in order to provide opportunities for leisure, recreation, and healthy outdoor living.
Mackenzie and the surrounding area has a variety of parks, trails and playgrounds for your recreating pleasure. Many of our trails, recreation facilities, and properties connect seamlessly.
To report a problem in a park, along a trail, or at a playground please call 250-997-3761.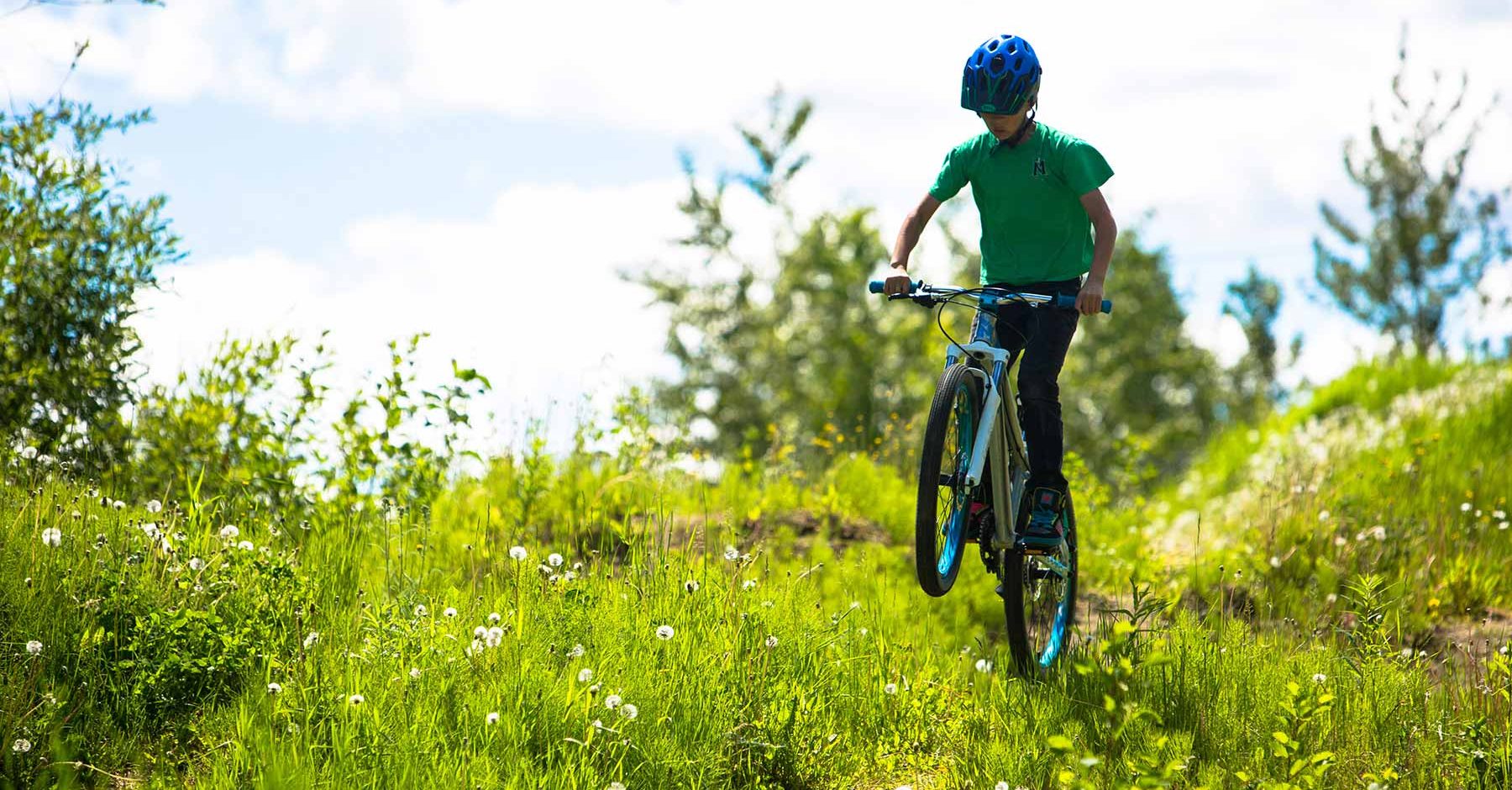 Mackenzie Community Parks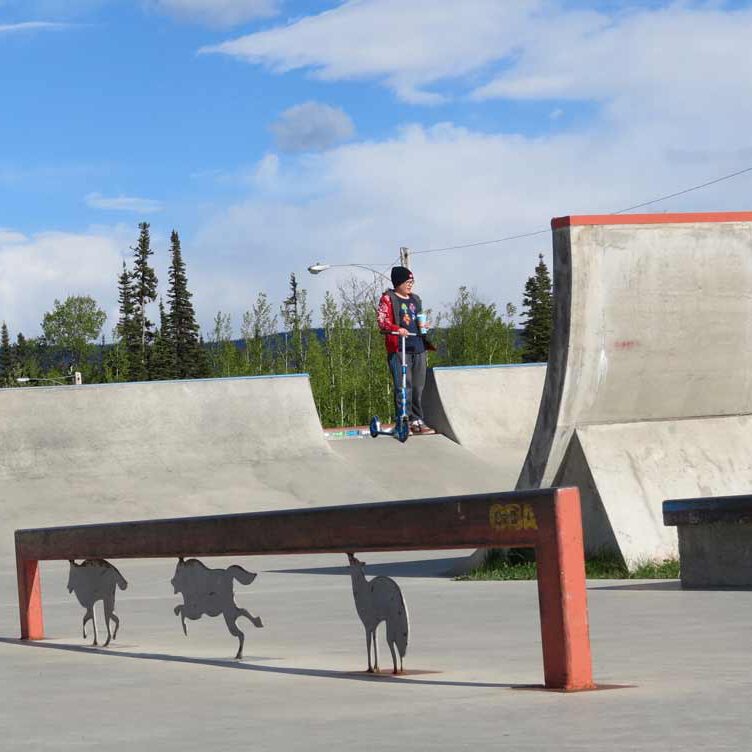 Mackenzie Skate Park & NEW BCAA PLAYSPACE
400 Skeena Drive  |  Next to the Mackenzie Recreation Centre
Our 9,000 sq foot skatepark has a 5 foot deep bowl with a 6 foot curved extension, plenty of ledges, rails, quarter pipes, banks, and stairs. We've also installed some of our custom 'skate benches' for spectators or park users who want to take a break.
In June 2018, the community joined together to win $100,000 towards a brand new playground during the BCAA PlayHere contest! Equipped with swings, climbing features, slides, as well as centrally located close to the skate park and John Dahl Park trails, it's the perfect spot for the whole family!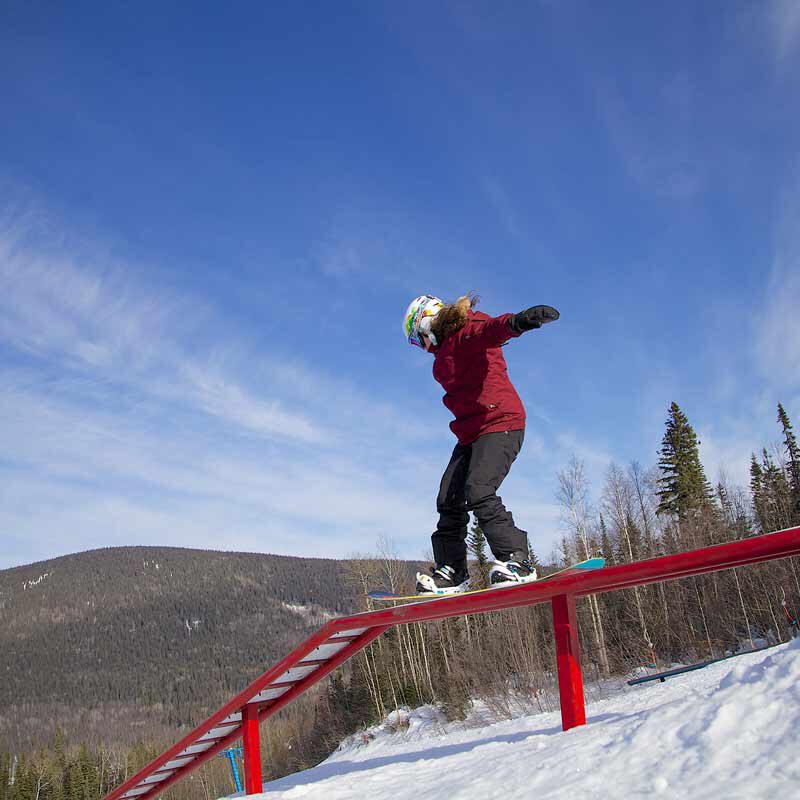 Little Mac Ski Hill & Mountain Bike Trails
Laurier Avenue
Within walking distance from town is Little Mac Ski Hill, a super fun beginner hill. There's even a separate tobogganing slope, for kids or for folks who are just kids at heart. In the summer, cruise down the adjoining mountain bike trails that connect to the beach or trails along the lakeshore around Morfee Lake. Pick up your lift ticket at the Recreation Centre front desk.
Little Mac Ski Hill is a proud member of the Canada West Ski Areas Association - BC/Yukon Alpine Nordic Division!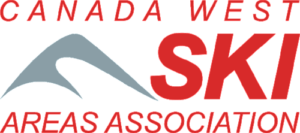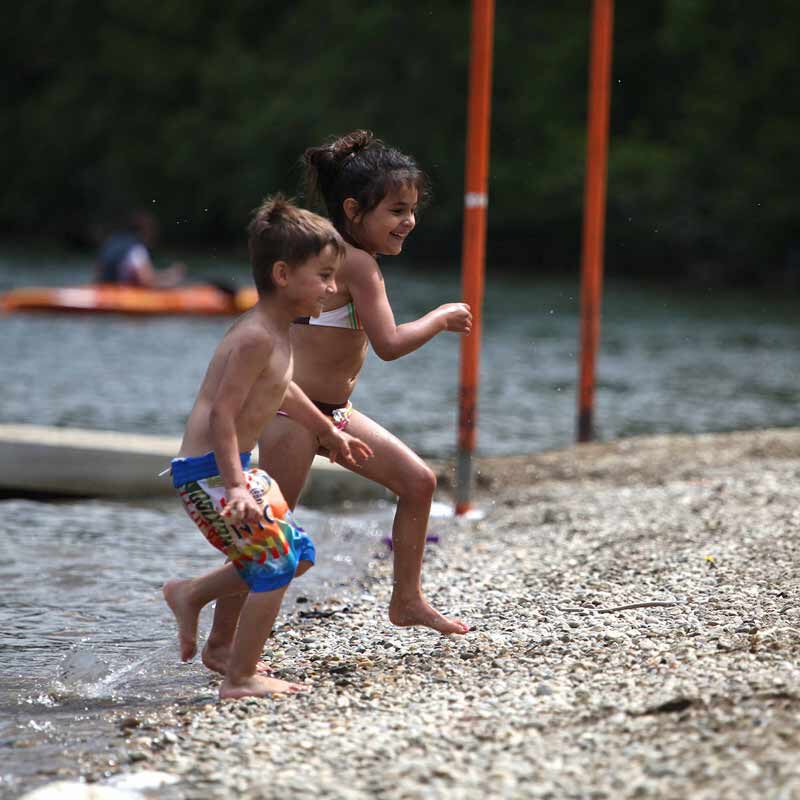 Morfee Lake (1st & 2nd Beach)
Morfee Lake is popular with locals and has boat launches — motorized and non-motorized — as well as a family-friendly swimming and beach area. 2nd Beach is reserved for your 4-legged friends to enjoy the beach or take a swim!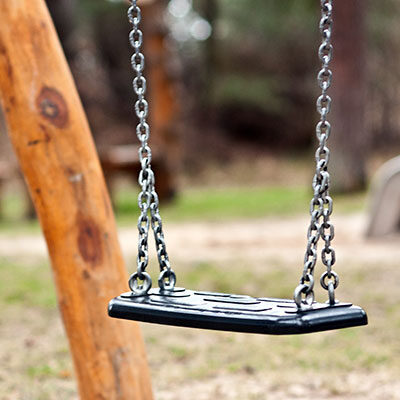 Firth Park
Located on the corner of Firth and Stuart
There is a childrens' play structures include a slide and several climbing features as well as a number of ride-on toys and swings to entertain the children. A large green space provides opportunities for field sports or larger group activities.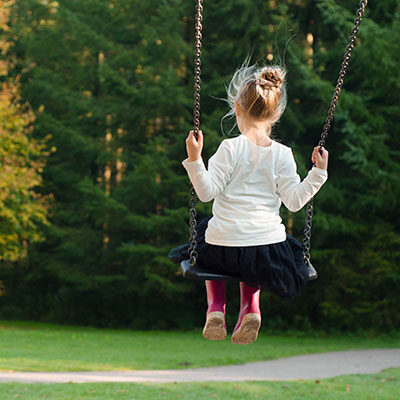 Toddler Playground in Mac 1 Park
Located on Kerry Crescent
The toddler playground has colorful small equipment at Mac 1 park designed for preschool children and a large greenspace for running and jumping or group games.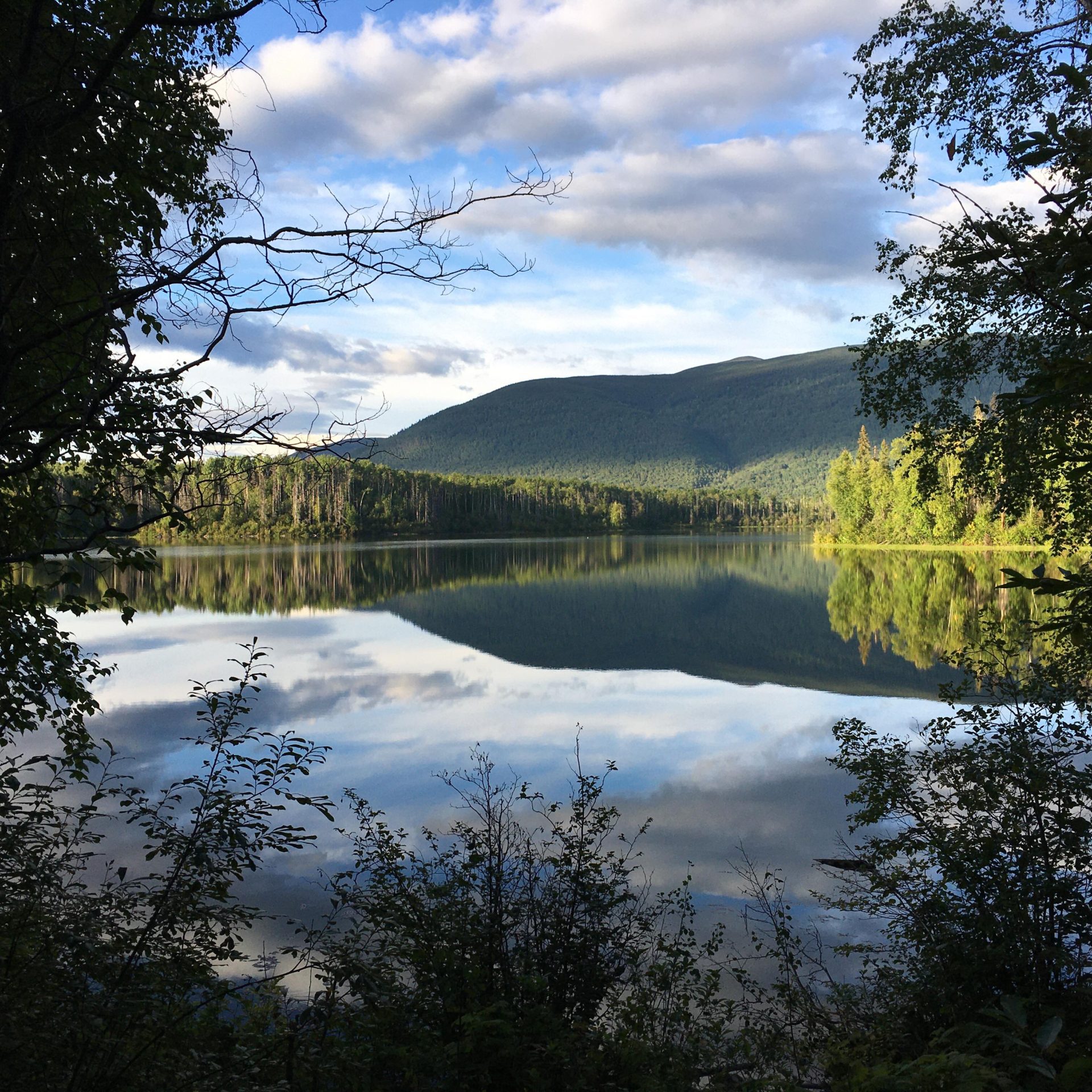 Gantahaz Lake
Gantahaz Lake is another year-round popular picnic spot close to town with a great trail that follows the shoreline of this scenic lake. Enjoy a nice walk or peaceful paddle during the spring, summer and fall months and snowshoe or go ice fishing in the winter!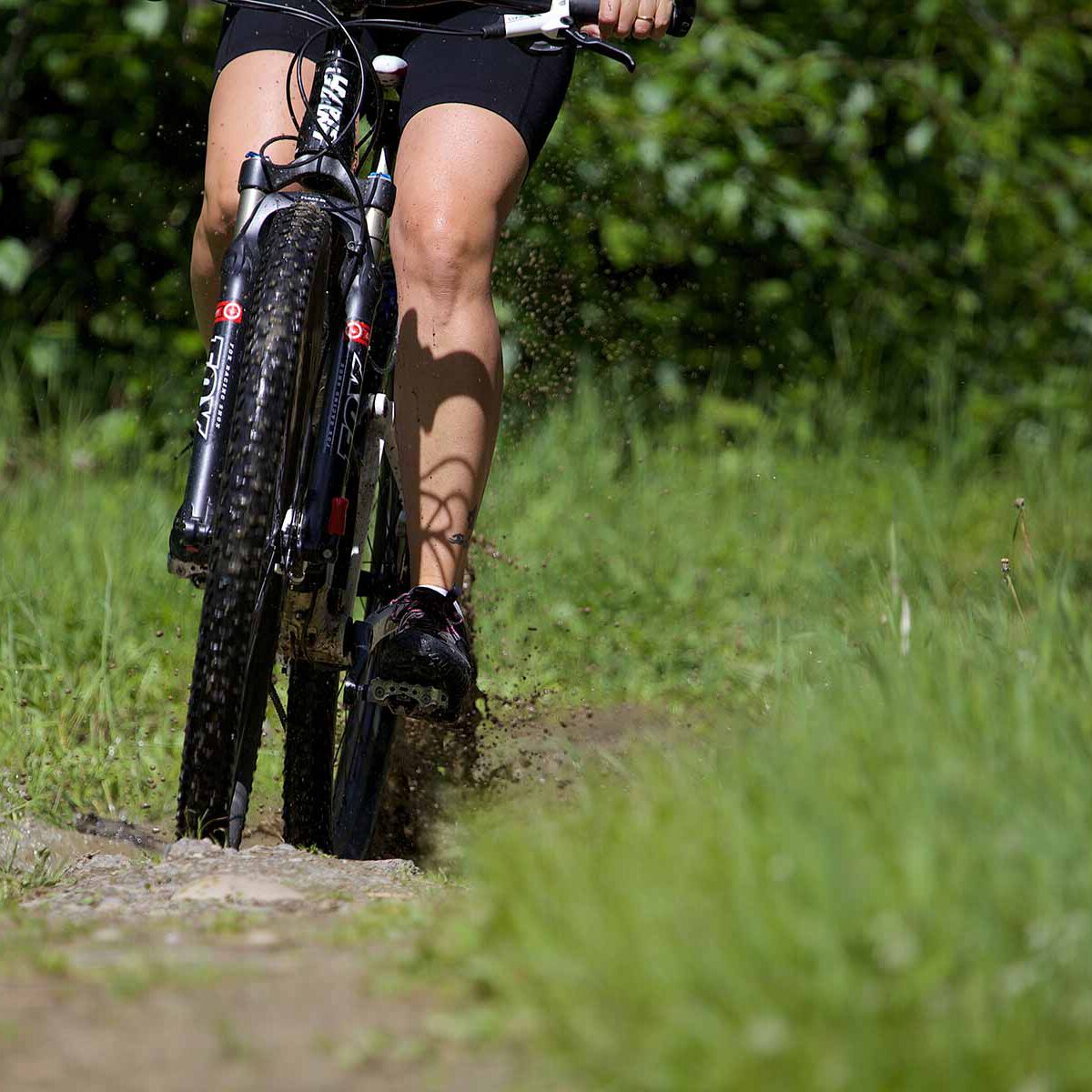 John Dahl Regional Park, jointly developed by the District of Mackenzie and Regional District of Fraser - Fort George, is located within the District of Mackenzie. The Regional Park contains the 2.2 km long Barb Dahl trail, the 1.5 km long Dick Dauphinee trail, and viewpoints overlooking Morfee Lake. Trails remain open year round and provide walking/hiking experiences in spring, summer and fall. The trail is groomed for cross country skiing in winter. The park was named after John Dahl, a prominent community citizen. Trails are named after Barb Dahl who was a driving force in sports and education in Mackenzie for 21 years and Dick Dauphinee who was involved with Scouts. Check out these developed trails for an opportunity to immerse yourself in nature.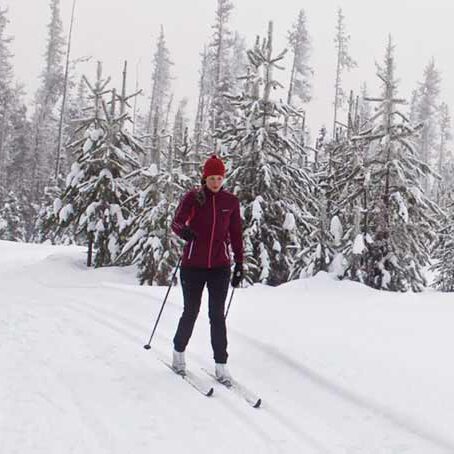 Cross Country Ski Trails
Mackenzie hosts 30 km of groomed cross country ski trails that start out at the Mackenzie Golf & Country Club, with an additional 3.7 km of trails in John Dahl Regional Park. Enjoy an evening ski excursion along 2.5 km (1.5 miles) of lit trails, or take away the wintery chill with a stopover at one of the three warming cabins.
The local cross-country ski club - Mackenzie Nordiques has a great map of the ski trails that can be found here. Information about becoming a member and lessons can also be found on their website.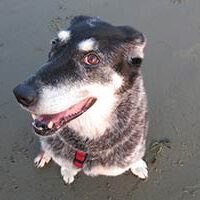 Mackenzie Off-Leash Dog Park
Located behind Recreation Centre & Ernie Bodin Centre
This fenced rectangular area is a great space to practice dog training skills.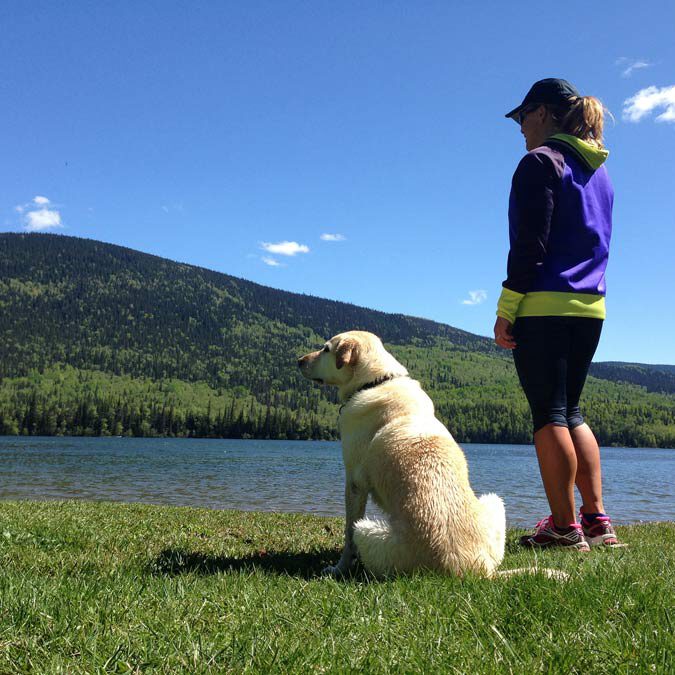 2nd Beach Located on Morfee Lake
It's a great place for you and your pet to go for a dip on a hot day!
Surrounding Area Recreation Opportunities
The adventure extends all around Mackenzie!
Make Mackenzie your home-base to stop for supplies before exploring the Provincial Parks and Forestry Recreation Sites just short rides away. Many of these have campsites and boat launches also include hiking trails. If you are keen on winter sports, the area is full of opportunity for snowshoeing, skiing and snowboarding, and snowmobiling.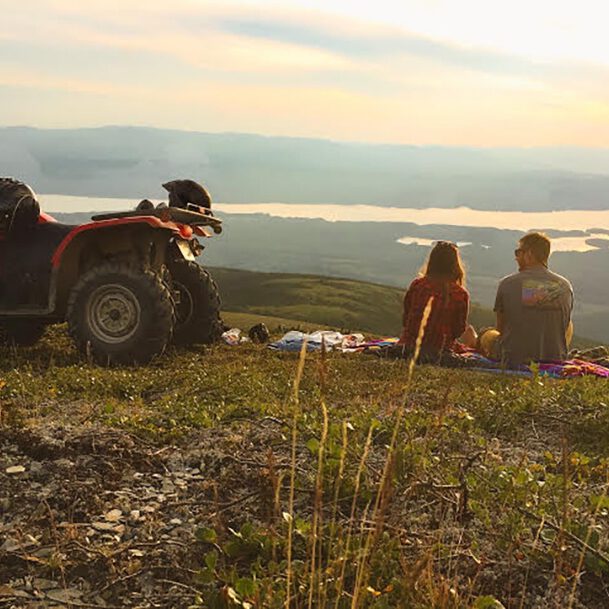 Morfee Mountain
Did you know that in just a short 20 minute drive from your front door or hotel room you can be touching the clouds? Morfee Mountain, the large mountain crowned with towers, has road access just 2 km north of town. The gravel road is best suited for larger vehicles as there are a few steep sections of road. Once at the top, you can see the tops of the Rocky Mountains to the east, the rolling hills to the west, and Williston Lake and the townsite just below. Step out and enjoy time above treeline!
Morfee Mountain is popular with snowmobilers and a new cabin was built about halfway up. Contact the Rocky Mountain Riders Snowmobile Club for more information about sledding and safety while in the area!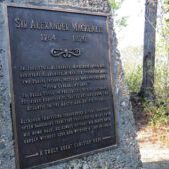 Alexander Mackenzie's Landing is a BC Hydro recreation site located on the banks of Williston Lake (Reservoir). It includes a sandy beach, picnic area, RV site and campground, a boat launch and access to hiking, boating, fishing and swimming.
Williston Reservoir is an excellent fishing lake, with bull and rainbow trout, and rocky mountain and lake whitefish most prevalent. It is also popular during the winter months, when the surface is frozen.
Skiing | Snowboarding | Snowmobiling | Summer Camping & Winter Lodging
Just forty minutes away, Powder King Mountain Resort is a ski hill located in the Pine Pass. It's pretty much in the middle of nowhere, but here's the thing: everybody knows about it. Powder King — or just PK — is the kind of place that hardcore skiers and snowboarders all over BC talk about, usually wistfully hoping for the day they'll somehow get to go there.
Why is this out-of-the-way ski hill so revered? Well, all the snow that Mackenzie gets, Powder King gets — and more. Average annual snowfall in the Pine Pass is 12.5 metres (41 feet). That's a lot of powder… hence the name. Known for all this snowfall and some awesome terrain, the mountain is a destination for skiers and boarders from across northern BC and beyond.
In a way, it doesn't hurt that it's somewhat hard to get to (unless you're in Mackenzie, that is), because here waiting in line for the chairlift is pretty unlikely. Plus, with most of its runs named after Beatles' tunes, your ski trip is guaranteed to put a smile on your face.
Need a place to stay? Powder King and the neighboring Azouzetta Lake Lodge, have year-round options for everyone, whether visiting for winter adventure or on a family camping trip in the summer.