Extra! Extra! Read all about it.
All
Announcements
Business & Development
Career Opportunities
Discover Mackenzie
General
Government & Town Hall
Public Services
Uncategorised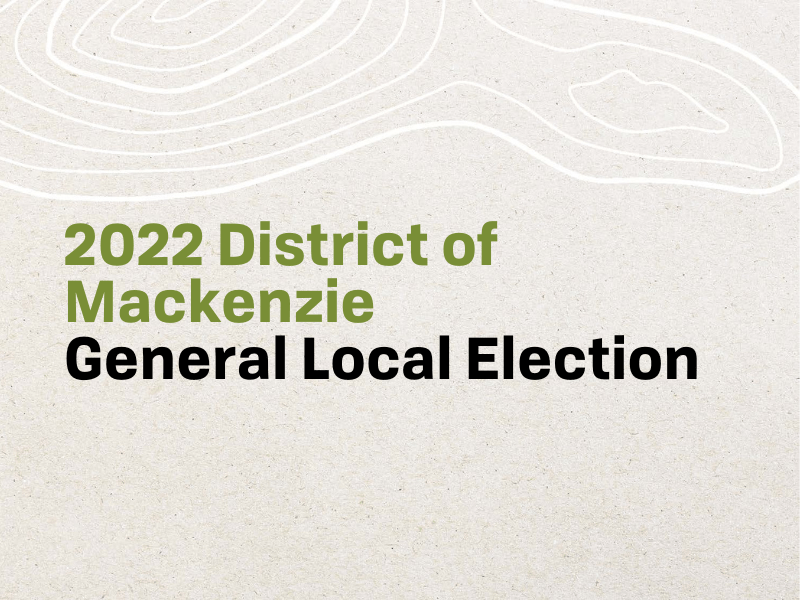 2022 Municipal Election – Request for Mail Ballots
Resident and Non-Resident Electors can now complete the Request for Mail Ballot document. Request for Mail Ballot Please fill out the document and return to the District Office by: Email; Mail (1 Mackenzie Blvd., Bag 340, Mackenzie, BC, V0J 2C0); Fax (250-997-5186); or In person Once completed forms are received, mail ballots will be delivered according to the preference indicated...