Extra! Extra! Read all about it.
All
Announcements
Business & Development
Career Opportunities
Discover Mackenzie
General
Government & Town Hall
Public Services
Uncategorised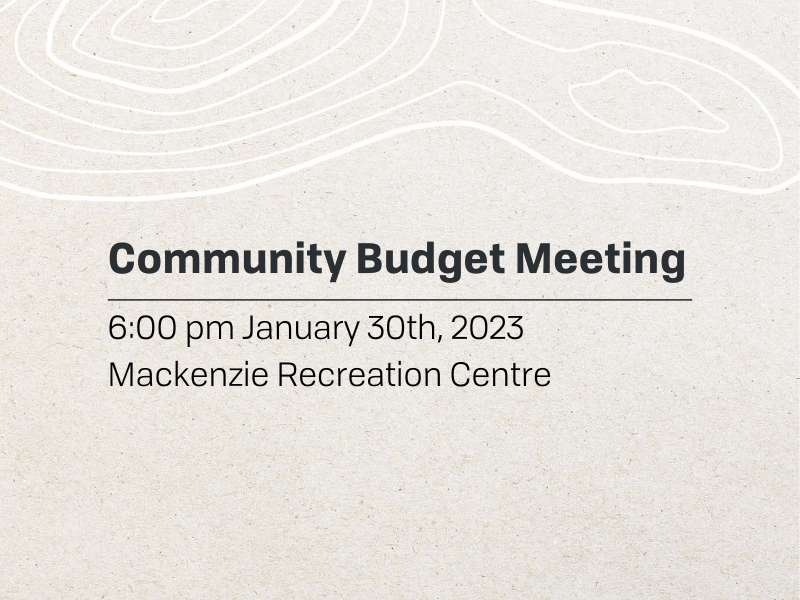 Community Budget Meeting
We'd like to invite you to join us for a community budget consultation to discuss the 2023 Provisional Budget. This is a great opportunity to learn about how your tax dollars are being allocated and provide input on the budget. All are welcome to attend and share their ideas. The meeting details are: Monday January 30, 2023 6:00 pm Mackenzie...