Mountain Magic WinterQuest is an annual event held after the Family Day long weekend. The event features a variety of winter-themed activities including a light up story walk, snowshoeing, skating, tobogganing, food, and professional ice carvings! Each year the event takes on a new theme which is reflected in the different ice sculptures throughout the trail.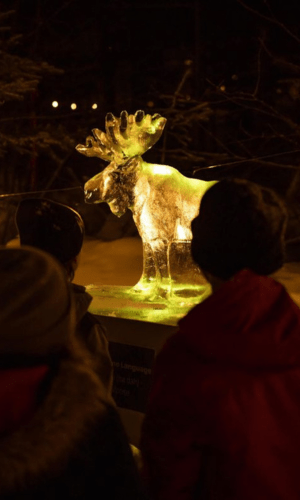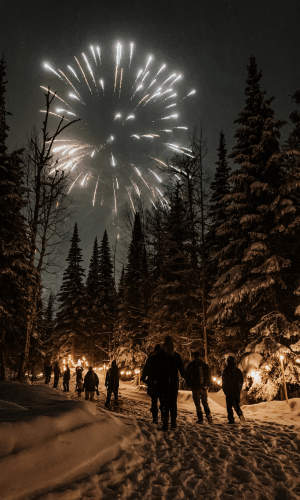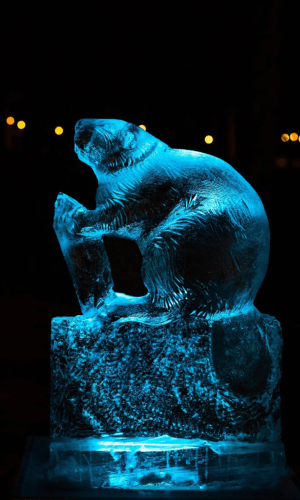 Questions about the event?
Please contact:
Emily Walker
Sport Tourism & Program Clerk
Ice Carving Workshop:
Join professional ice carvers for an ice carving workshop! The workshop is great for beginners with no experience or past participation who want to try their hand at ice carving or brush up on their skills.
Location: Spirit Square at Recreation Centre
Date: Saturday, February 24.
Stay tuned for more information.
David Ducharme
David attended the Kootenay School of the Arts in Nelson, BC from 1992-1995, studying stone, ceramics, metal and jewelry and later his artistic interest was sparked by sculpting sand, ice, and snow.
David has traveled the world participating in sand, ice, and snow sculpting events in Canada, Hong-Kong, Australia, Saudi Arabia, Germany, Japan, and more!
We are excited to welcome David back to Mackenzie for our fourth annual WinterQuest event.
---
Susanne Ruseler
Susanne was born in Rotterdam in the Netherlands, and first started sculpting in 2003 with sand. After receiving her master's degree in animal behaviour and ecology, she started her own company and began working with other materials such as snow, ice, foam and concrete.
Susanne has been sculpting full time since 2008 and now travels all over the world to work on projects, participate in events and compete in competitions. You can learn more about Susanne and her work on her website.
We are excited to welcome Susanne back to Mackenzie for our fourth annual WinterQuest Event!
---
David and Susanne have been with us since the start of WinterQuest and continue to return each year. We are very thankful to have them continue to come to our little neck in the woods to participate in this event and showcase their amazing work.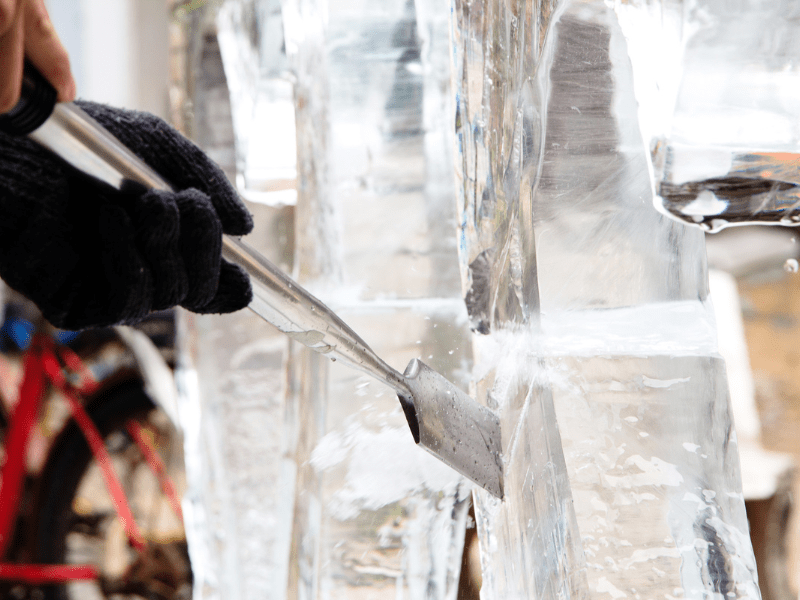 Event Info:
Tickets: This is a free event!
Where can I stay during the event?
Event Sponsorship:
WinterQuest requires many resources to be successful. Your company's support will be used to enhance the event and showcase Mackenzie. This event is a great opportunity to showcase your community involvement! For more information, email Emily Walker Sports Tourism & Program Clerk.
Sponsorship Packages -
Thank you to our sponsors: