Extra! Extra! Read all about it.
All
Announcements
Business & Development
Career Opportunities
Discover Mackenzie
General
Government & Town Hall
Public Services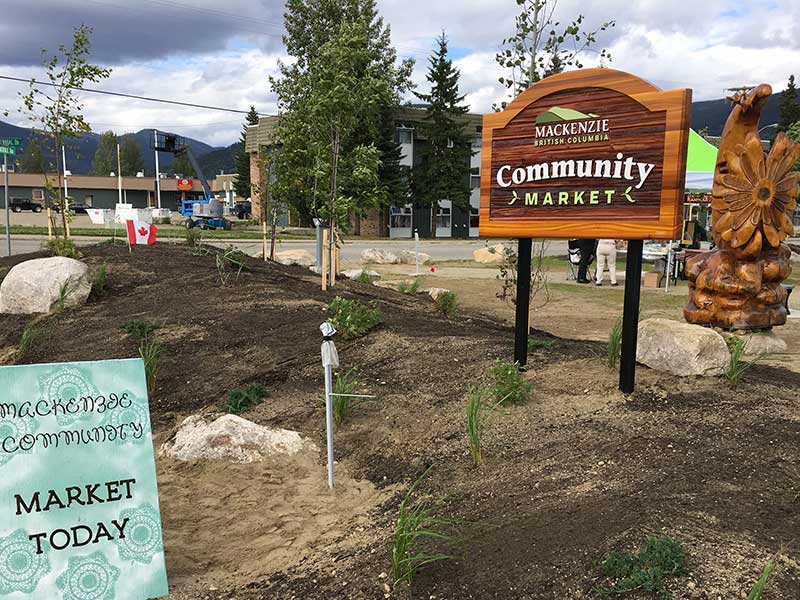 Community Market open for business
Thank you to everyone who attended the grand opening of our new Community Market & Gathering Space on Thursday July 12th! We appreciate all the community support this project received and we encourage everyone to stop by and check out the new space! We would also like to thank the following dedicated groups and individuals that were involved in completing...
Chainsaw Carvings – a birthday gift from Chetwynd!
On July 5th 2018, The District of Chetwynd presented the District of Mackenzie with two chainsaw carvings in celebration of Mackenzie's 50th anniversary. The carvings were entitled "Sid With the Big One" by Jerry Stirelioff, which is situated next to the municipal office sign, and "Star Sowing Sun Fairy Moon" by Joerg Jung, located in the new community market park....