What's not to love?
In partnership with Love Northern BC , Love Mackenzie is our community shop local initiative supporting independently owned, non-franchise businesses. These companies are provided with an online presence, which includes a professionally written and designed web profile, professional photography sessions, free local and regional advertising opportunities, as well as numerous networking, business and professional development opportunities.
The shift to spending local keeps creative, invested, and entrepreneurial people in your community and paves the way for growth, new jobs and a thriving economy. You are eligible for the program if your business is independently owned and not franchised and you either have, or will obtain, a District of Mackenzie Business License.

Contact
Carl Ceder
Economic Development Coordinator
250-997-3221
Facebook: @LoveMackenzieBC
PLAID FRIDAY - NOV. 27, 2020
Every year, Love Northern BC takes part in a Plaid Friday campaign. This campaign is designed to support local independent business owners through a variety of Plaid Friday celebrations. The goal of Plaid Friday is to have consumers spend their dollars locally, to have some fun wearing plaid and to celebrate the diversity and creativity of local and independent businesses in their communities.
Thank you everyone who participated in Plaid Friday, 2020 and thank you all participants in the photo contest!
Find out more about the Love Mackenzie businesses on Love Mackenzie's website
Photos from Plaid Friday 2020
PHOTO CONTEST - NOV. 25-29, 2020
To celebrate our local business community and Plaid Friday we want see your best Plaid photos and why you Love shopping in Mackenzie. The purpose of this photo contest is to create awareness of all the great businesses in Mackenzie and what they have to offer.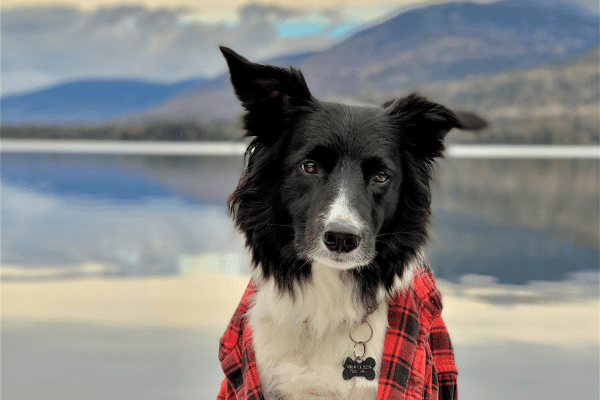 Meet Bandit - the Love Mackenzie pal
Here's an example of what Bandit wants to share on Facebook for the photo contest: "I love getting dog treats at D Doolittle Pet Care, and after shopping for treats I like going to the dog beach to meet up with my furry friends. "