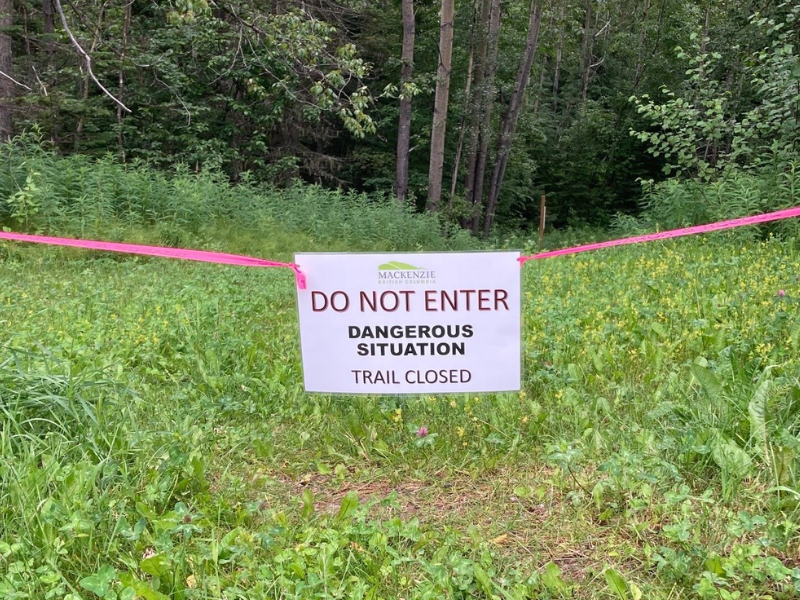 Trails to Re-open
The District of Mackenzie will reopen the closed hiking trails and recreation areas on the east side of the community including the Azan Trail, Morfee Lake Campground, Morfee Lake Beaches and Boat Launch on Thursday July 21st at 08:00 hours.
Although this missing person incident has not yet resulted in a positive outcome, the District of Mackenzie is very appreciative of the support from our community. We are extremely grateful for the hard work of the Mackenzie RCMP detachment, RCMP Emergency Response Team, Mackenzie Fire Rescue, Mackenzie Search and Rescue and the outstanding job from CHMM who kept us all informed.
Please follow the RCMP news outlets and website for further information on the situation going forward.