FireSmart Community Champion Workshop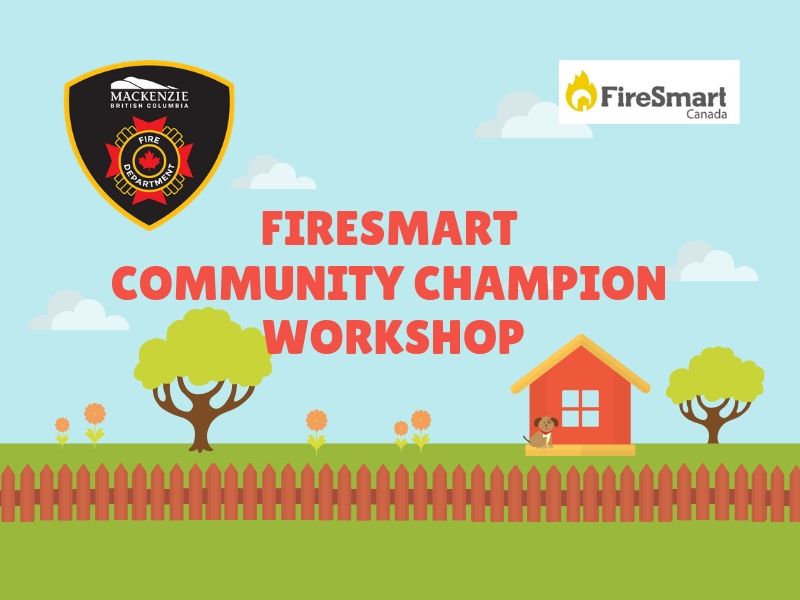 Are you a homeowner that either:
Recently completed a FireSmart property assessment with the Mackenzie Fire Department;
Has an interest in neighbourhood fire safety; or
Has general concerns with the wildfire hazard on or near by your property?
If you answered "YES" to any of the above, you could be a Mackenzie FireSmart Champion!
We invite anyone with an interest in home and property fire safety to join us for an informational workshop where we will provide an overview of the FireSmart Program, how to FireSmart your property as well as encourage others to follow suit!
Become a FireSmart Champion for your neighbourhood today!
Date:  June 26, 2019
Time:  6:00 pm - 7:00 pm
Location:  Community Hall, Mackenzie Recreation Centre
For further information please contact Danielle, Deputy Emergency Program Coordinator, at 250-997-4221 or ac.eiznekcamfotcirtsid@elleinad.
Find more FireSmart Tips & Emergency Preparedness information.