The District of Mackenzie is asking residents for their assistance during garbage day to ensure snow removal can continue uninterrupted. Residents are asked to place garbage bins at the end of their driveways away from snowbanks. This will allow the garbage truck to empty the garbage bin and return the garbage bin into the driveway. This will assist in timely and efficient clearing of streets on garbage day. Please contact Public Works if you have any questions: 250-997-3761. Thank you.
#1 - Place Garbage Bin at the end of driveway.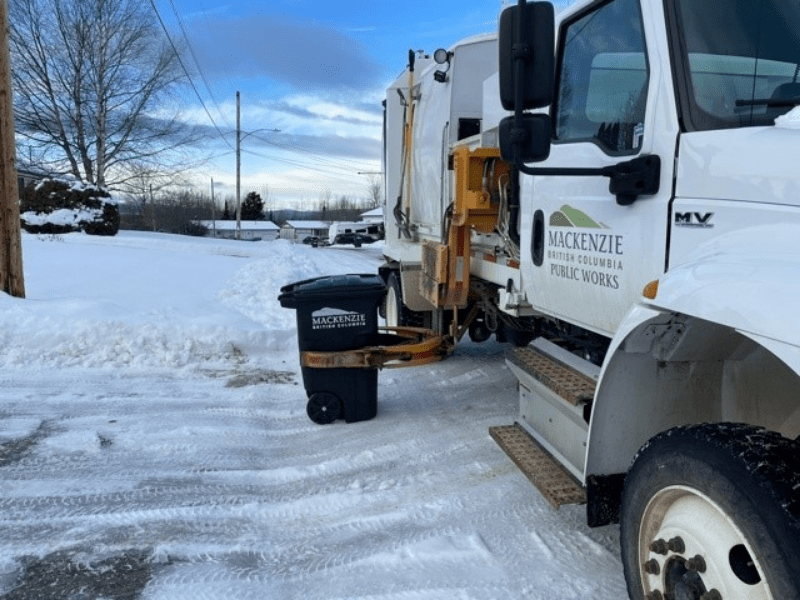 #2 - The Garbage Truck will place bin into the driveway after emptying bin.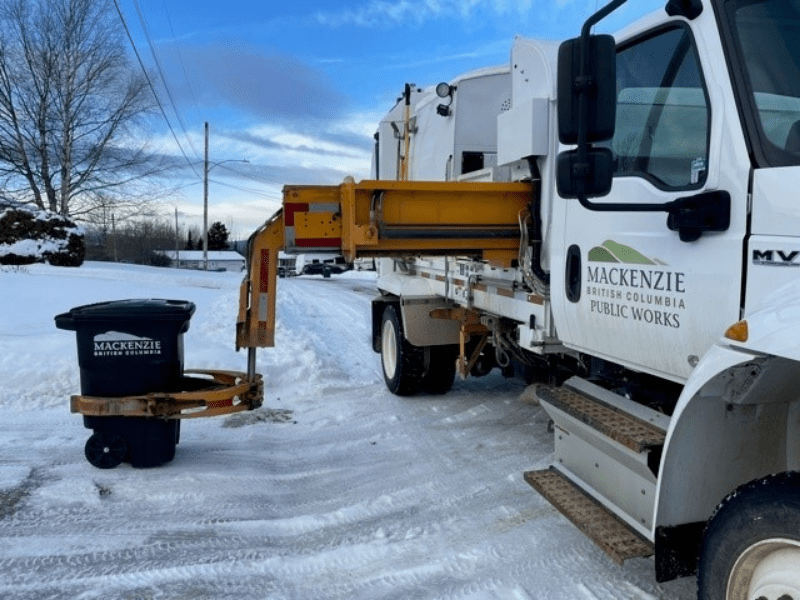 #3 - This will allow for snow removal to continue uninterrupted during garbage day.