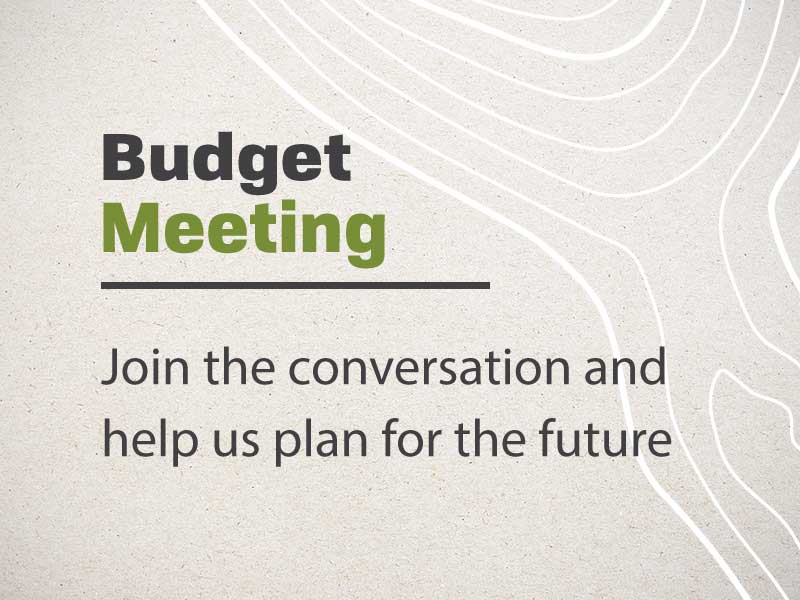 We want to hear from you!
Mayor and Council are holding a Special Budget Meeting on November 23rd at 6:30 pm to ask for the public's comments, concepts or ideas related to the 2021 budget prior to Council entering into the budget discussions.
How can you participate?
Anyone who would like to provide input will have the opportunity to be heard through the following ways:
In-Person: To participate in person you must attend the Special Meeting on:
When: Monday November 23, 2020 at 6:30 pm
Where: 1 Mackenzie Boulevard, Mackenzie, BC V0J 2C0
In-Writing: Written comments and questions will be accepted before the Special Meeting until 12:00 pm on Monday November 23, 2020 by:
Mail/Hand: Bag 340, 1 Mackenzie Boulevard, Mackenzie, BC V0J 2C0
Fax: 250-997-5186
Written comments may also be submitted at the Special Meeting.
Electronically:
To participate in the Special Meeting through electronic zoom methods, contact Corporate Services at 250-997-3221 or by email to receive instructions.
Deadline to request electronic attendance instructions is 12:00 pm (noon) on November 23, 2020.
COVID-19 Precautions
The District will be taking precautions to accommodate social distancing in Council Chambers during the meetings. Limited seating will be available for attendees. Please fill out sign in sheet when arriving to Council Meetings.
Visitors to Council meetings are asked to please refrain from attending meetings if you are unwell, have been in contact with those unwell.