Public Hearing – December 9th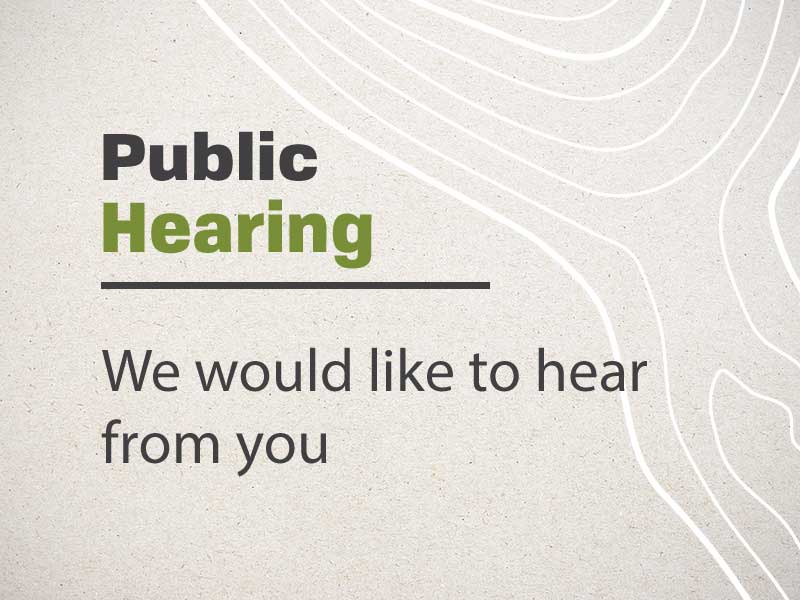 Pursuant to Section 466 of the Local Government Act, we advise  you that a Public Hearing has been scheduled to consider amending the District's Zoning Bylaw to include daycare centres as a permitted use in the community's Comprehensive Development 1 Zone (CD1 - shown in purple in this Zoning map).
What is the proposed amendment about?
Currently commercial daycares are only allowed in the general commercial areas (C1 and C2) without a special use permit. This amendment would provide further locations for daycares to operate in the commercial core of the community.
Public Hearing Date:
Monday, December 9, 2019, at 6:45 pm in Council Chambers, 1 Mackenzie Blvd., Mackenzie, BC.
Anyone who considers their interest in property to be affected by the proposed bylaw will be given reasonable opportunity to be heard at the Public Hearing in person or by written submission respecting matters contained in the bylaw.
Where can I get more information?
Copies of the proposed bylaw may be viewed at the Municipal Office, 1 Mackenzie Boulevard, Monday to Friday between the hours of 8:30 am and 4:30 pm
How do I make a written submission?
If you are unable to attend the Public Hearing, written submissions can also be provided. If received by Noon, December 3, 2019, written submissions will be included in the public hearing agenda.
Written submissions should be sent to:
District of Mackenzie, Bag 340, Mackenzie, BC V0J 2C0
Fax to 250-997-5196
Email to

ac.eiznekcamfotcirtsid@ofni

Delivered to the Public Hearing.
Written submissions can be accepted up to the close of the Public Hearing. Please be advised that the content of submissions will be made public and form a part of the public record for this hearing.
Questions?
Please forward all questions to Corporate Services at 250-997-3221 or ac.eiznekcamfotcirtsid@ofni.