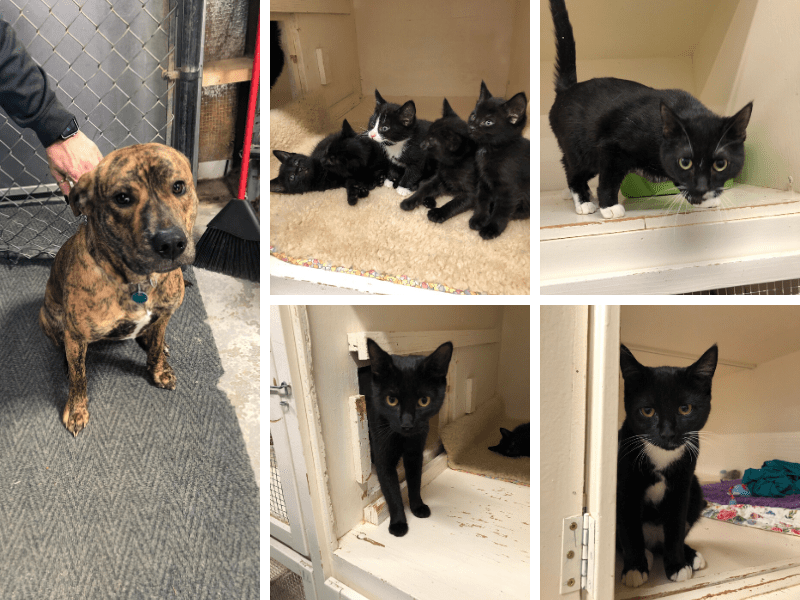 A few of our cute residents are in need of a new home:
Bella (left)
9 month old female, pit bull/mastiff
Good with other dogs and cats.
Adoption fee is $96.50 which includes her spay and 1st shot.
Kittens & Mother (middle)
Kittens are approximately 5 weeks old.
Kittens will be available for adoption by the middle of December.
Limited information available about the Mother (bottom).
Two Female Cats (Right)
Female cat named Nami, not spayed (top)
Young female cat, no info on age (bottom)
Please call or stop by Animal Control for further details - 250-997-3882 (press 0).