Open House – Active Transportation & Community Spaces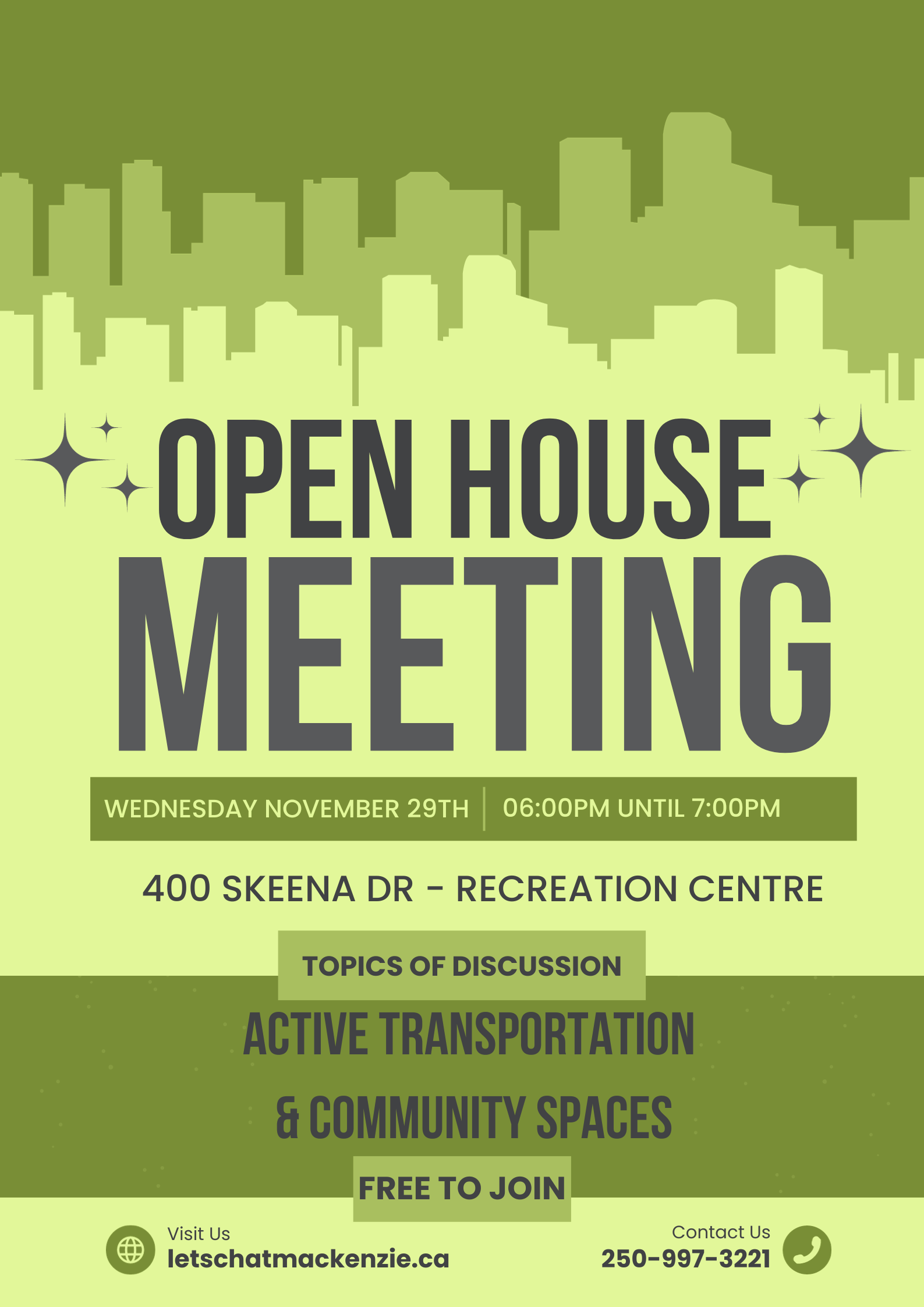 Hello Mackenzie! Exciting news! Let's shape the future of our community together. Join us for a special Open House on Planning Active Transportation & Community Spaces!
Date: Wednesday November 29th, 2023
Time: 6:00-7:00pm
Location: Mackenzie Recreation Center, 400 Skeena Dr
Your input is crucial as we envision vibrant parks, cozy gathering spots, and recreational areas that reflect the heart of Mackenzie. Whether you're passionate about green spaces, community events, or simply love a good brainstorm, this is your chance to make a difference!
What's in store:
· Interactive workshops to share your ideas.
·  Creative sessions to design community spaces that truly resonate.
·  Opportunities to meet fellow neighbors and forge connections.
Together, let's create spaces that bring us closer and make Mackenzie even more wonderful. Your voice matters!
Bring your friends, family, and a dash of imagination. Can't wait to see you there!