Economic Development Plan & Tourism Plan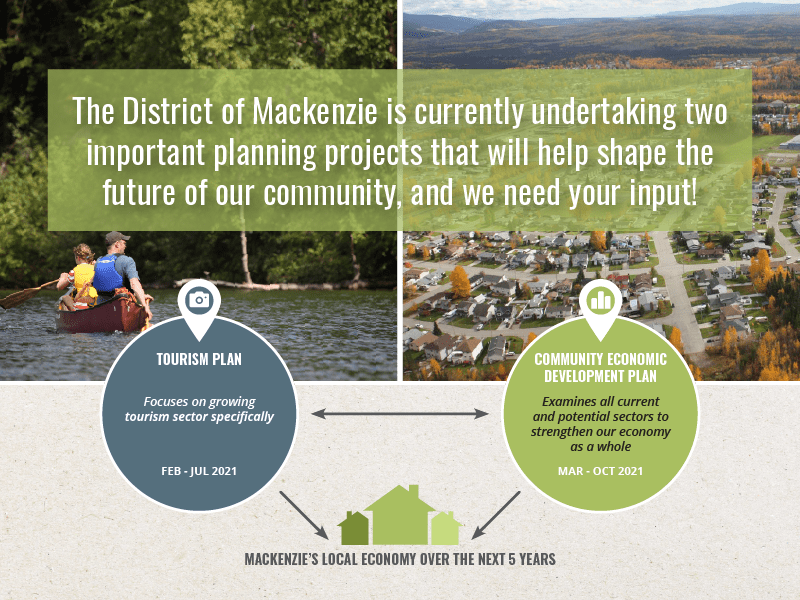 The District of Mackenzie is currently undertaking two important planning projects that will help shape the future of our community, and we need your input.
The Tourism Plan and the Community Economic Development Plan are separate but connected as tourism is a key part in our local economy. Together, both projects will help strengthen and diversify our local economy and provide Mackenzie with a clear path for the next 5 years. Read more about these two projects here.