Community  Economic Development Plan & Tourism plan
Community Economic Development plan
The District of Mackenzie is currently undertaking a community economic development planning project that will help shape the future of our community, and we need your input!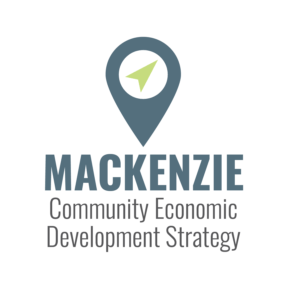 Community Economic Development Plan Overview
The goal of this project is to develop a roadmap for creating a diverse, vibrant local economy. The Community Economic Development Plan will clearly outline actions and strategies towards building an environmentally and financially sustainable local economy centred on diversity and inclusion. Together we'll tackle questions like "What strengths do we have that we should build on?" "What can we do to attract people and businesses?" "What kind of jobs and training opportunities will we have in the future?"
This work is being supported by a community planning consultant, EcoPlan International, in collaboration with District of Mackenzie staff. Our process includes four phases: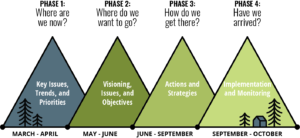 We want to hear from you!
IdeaShare: Share your most important ideas for how we can improve our local economy in Mackenzie and be entered to win a prize!
Community Profile Snapshot
A 'snapshot' of the District of Mackenzie's local economy has been developed as part of the community economic development plan process.
The purpose of this snapshot is to provide a common set of facts about the local economy (e.g., population, demographics, employment, industry strengths, etc.). This helps to build a shared understanding of the current context and recent trends in Mackenzie's local economy and begins to answer the question "where are we now?" in order to help plan where we want to go.
Tourism plan
Tourism Plan Overview
Tourism functions as a key component and sector of any healthy economy. It has the ability to support local attraction and retention initiatives with local industry and supported by economic development, improve the quality of life by supporting and enhancing local activities and recreational investments for the community at large. In turn leveraging the community's natural, developed and created assets into products and experiences directly for local tourism businesses and operators and indirectly across the community's uniquely local businesses!
The goal of this project is to understand local tourism experiences and source markets, what is required to attract visitors to the District of Mackenzie. Determine what both the tourism businesses and local residents want tourism to be, how it should be managed, what is pursued, what is invested in and how value for the tourism sector is reported on to the community at large!
This work is being supported by a team of tourism, destination, product development and marketing executives, C4 Strategies, in collaboration with the team at the District of Mackenzie. The agreed to process progresses through the following four phases:
Research & Review (bring together provincial, regional and District materials => foundation),
Discovery & Engage (localize tourism foundation with community, clarify destination marketing & management expectations),
Tourism Assets (determine tourism businesses, product, market demand, destination development aspects),
Development of Tourism Plan (determine measurement, level of resources, activities, programming).