Community  Economic Development Plan & Tourism plan
Community Economic Development Plan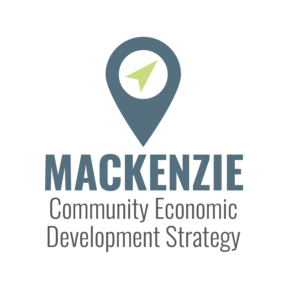 The District of Mackenzie is currently undertaking a community economic development planning project that will help shape the future of our community, and we need your input!
Community Economic Development Plan Overview
The goal of this project is to develop a roadmap for creating a diverse, vibrant local economy. The Community Economic Development Strategy will clearly outline actions and strategies towards building an environmentally and financially sustainable local economy centred on diversity and inclusion.
Over the last several months, we've heard from you and tackled questions like "What strengths do we have that we should build on?" "What can we do to attract people and businesses?" "What kind of jobs and training opportunities will we have in the future?"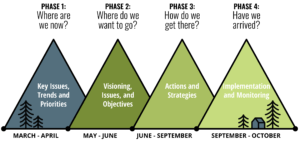 Plan-on-a-Page
We've taken your ideas and feedback and are now in the final stages of drafting our Strategy. The Plan-on-a-Page is a summary of the vision, objectives, strategy areas and actions that will be detailed in our final Community Economic Development Strategy.
View other project documents:
District of Mackenzie – 5 Year Tourism Plan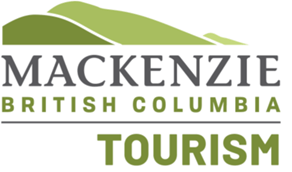 On August 9, 2021 the 5 Year Tourism Plan went before Council and was accepted. The District of Mackenzie would like to thank all residents, tourism stakeholders and supporting local organizations for their input, comments, insights and demonstration of local pride!
The plan has put forth a vision, mission, and progress expectations for Tourism Development across four phases from 2021 to 2026.
A total of nine clear strategies are articulated in the Tourism Plan across three pillars. The three pillars are: Destination Development, Destination Marketing, and Communications.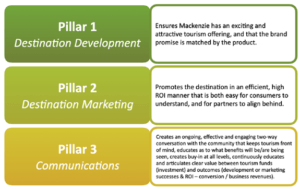 To manage progress, and demonstrate value for the tourism sector in the context of economic impact, business and local residents, the results of this plan have the following Measures of Success:
Economic impact
Quality of life
Visitor economy and marketing
Environmental sustainability.
Read the District of Mackenzie's 5 year Tourism Plan Here.
We would like to acknowledge we received support from Northern BC Tourism Association through the Province of BC's Catalyst Fund for this project.