Council Meetings Closed to Public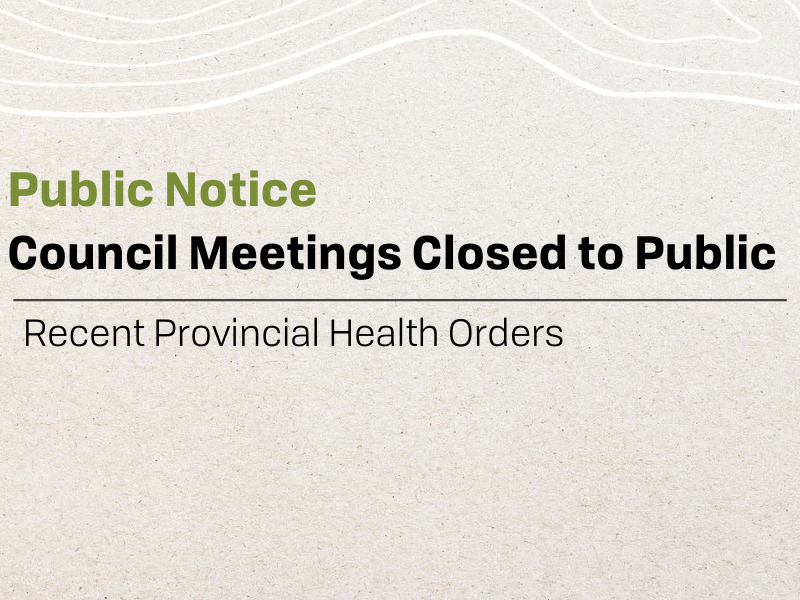 Recent Ministerial Orders from the Province of BC require that, effective immediately, local governments, including the District of Mackenzie restrict members of the public from attending meetings of Council in person.
On December 2nd the Provincial Health Officer released an Order regarding Gatherings and Events. Late yesterday, the Province provided further guidance to clarify that the Order requires local governments to change how meetings and public hearings are conducted. The Provincial guidance also further confirms elected officials' ability to attend meetings through electronic mediums such as video and teleconferencing if they wish. Consequently, while Monday's Council meeting is proceeding as scheduled, members of the public, including the media, may not attend in-person.
The Regular Council meeting scheduled for Monday December 14th at 7:15 pm be held with virtual access available through phone call or Zoom. Council agendas will be available Thursday afternoons prior to the meetings. Please email or call 250-997-3221 to receive meeting details for attending by Zoom or phone.
Provincial Health Officer and Ministerial Order 192
District of Mackenzie - COVID-19 Info