New Public Health Order for physical activities and sport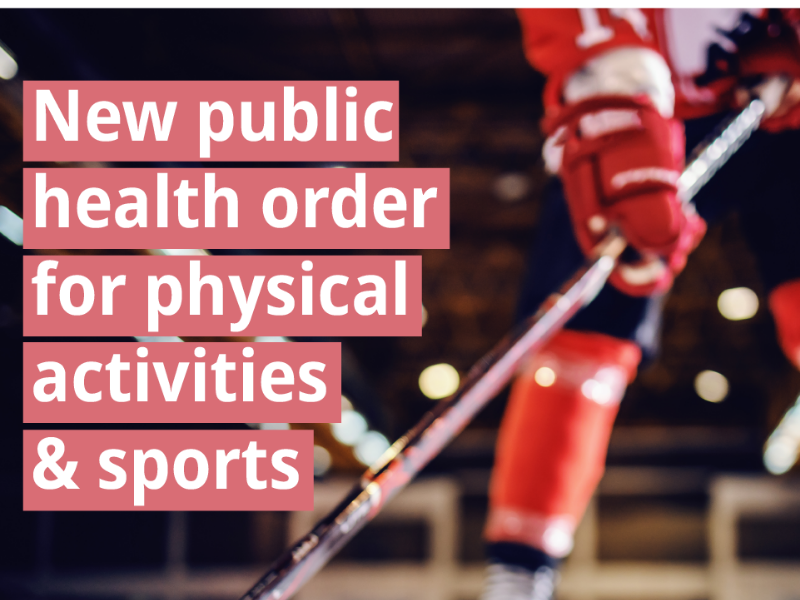 We have received a new Provincial Health Order that directly impacts the Mackenzie Recreation Centre.
Structured programs and sports for children and youth under 19 may continue as long as the conditions listed are met; including no close contact between participants. Minor Hockey, Figure skating, and Kid's programming may continue for now but participants must keep three (3) metres physical distance and follow all direction from their Provincial Sports Organizations and their established COVID-19 Safety Plans.
Indoor, group, low-intensity fitness is "paused" until new safety plans are created following the publishing of new PHO guidelines. These are supposed to be available next week sometime.

Impact to us – Temporary suspension to Aquafit and Zumba. We will have our safety plan amended and ready to go as soon as we receive the new guidelines;

Indoor and outdoor adult team sports are suspended indefinitely.

Impact to us - Longer term prohibition to Adult hockey and Curling. Any group of adults with more than two members is included in this category and this is effective immediately. Pickleball will only be allowed 1 on 1 play.
When the guidelines are published next week we may be allowed to resume some of our activities. So far, there is no word on restrictions to individual fitness and exercise, so we are good for now for the gym and public swimming at the pool.
This situation is changing rapidly and there may be more impact to our operations as we move forward. We will keep everyone posted as we learn of new developments.
Please stay safe and healthy!