Career Opportunity – Land & Environmental Program Coordinator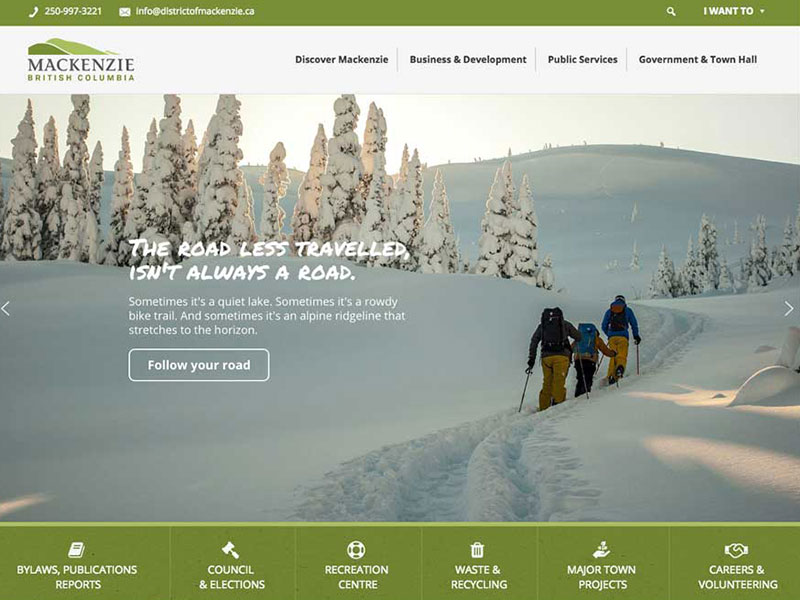 Land and Environmental Program Coordinator
Application Deadline: 4:00 pm Tuesday, September 7, 2021
The District of Mackenzie has a full-time Land and Environmental Program Coordinator employment opportunity in its Corporate Services Department at the Municipal Office. Reporting to the Director of Corporate Services, the position will have a range of tasks including, but not limited to: completing planning assignments related to development permits, variances, temporary use applications, official community plans, zoning and special projects; Assist, and in some cases lead, the planning of long-range goals and policies regarding future land use and the protection of the environment; Review development applications, identify policy and planning requirements and deficiencies, identify legal and operational constraints; Formulate, implement, report on community consultation and survey projects; Prepare/Present planning reports/recommendations including draft plans and bylaw amendments to District of Mackenzie Council and the public; Prepares sketches/location maps for reports, public notices, handouts, other publications; and lastly, support departments in the implementation of Council's Strategic Priorities for land use and environmental sustainability.
Located in the scenic Northern Rocky Mountain Trench 185 km north of Prince George, Mackenzie offers superb four-season outdoor recreation opportunities and an exceptional quality of life. Housing costs are among the most affordable in the province.  Residents are involved in community life with numerous service organizations, community clubs and groups, catering to a variety of interests. The local Recreation Centre, with arena, swimming pool, fitness center, community hall and library is viewed as the hub of the community.  All these amenities with the safety afforded by small town living makes Mackenzie ideal for young working families.
In order to qualify for this position, you will have post-secondary education in a related field. Including, but not limited to, coursework and/or working experience in land use planning, environmental studies, GIS, or public administration. You must have excellent interpersonal skills and be able to tactfully and professionally deal with members of the public and fellow employees. Proficient computer skills and a strong working knowledge of Microsoft Office are necessary. Excellent written and verbal communication skills are required.
This is a full-time position of 37.5 hours per week. If you feel your education and experience have prepared you for a position such as this, please submit your resume and covering letter detailing your work experience, education, and qualifications to:
District of Mackenzie
Bag 340 – 1 Mackenzie Blvd.
Mackenzie, BC, V0J 2C0
Attention:  Kaleena Wilson, Human Resources Coordinator
Email:  ac.eiznekcamfotcirtsid@aneelak
The District thanks all interested applicants in advance, however only those short-listed will be contacted.