Career Opportunity – Seasonal Grounds Maintenance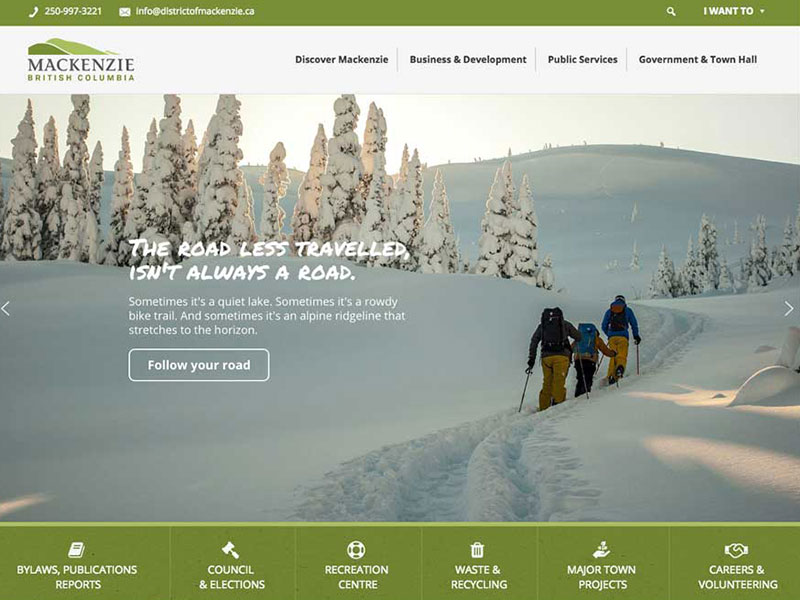 Seasonal Grounds Maintenance
Public Works Department
Application Deadline: 4:00 pm Monday June 6, 2022
The District of Mackenzie is currently accepting applications for a Seasonal Grounds Maintenance person in the Public Works department.
This position is responsible for skilled horticulture work in the maintenance of small, medium and large sized park areas. An employee of this class is responsible for performing specialized gardening tasks, involving the cultivation and maintenance of a variety of flowers, plants, shrubs, trees and lawns.  The ability to safely operate lawnmowers and related lawn equipment such as, but not limited to, weed eaters shall be required.  This is a physically demanding position that requires heavy lifting, bending and working on one's knees as well as working outside in all summer weather conditions.
The successful candidate will have considerable knowledge of methods, practices, materials, tools and equipment used in horticultural and lawn maintenance, and have the ability to understand and effectively carry out written and oral instructions.
The successful candidate will have completed Grade 12 or equivalent, and possess a valid Class 5 BC Drivers License.
This is a unionized position within the CUPE 3706 Bargaining Unit, offering an hourly wage of $29.71
If you feel you are qualified for this position you are invited to submit your resume with a cover letter indicating Seasonal Grounds Maintenance. Please provide details concerning work experience, education, qualifications and employment references to:
District of Mackenzie
Bag 340 – 1 Mackenzie Blvd.
Mackenzie, BC, V0J 2C0
Attention:  Kaleena Wilson, Human Resources Coordinator
Email:  ac.eiznekcamfotcirtsid@aneelak
The District thanks all interested applicants in advance, however only those short-listed will be contacted.