Downtown Vision and Action Plan – Ideas Fair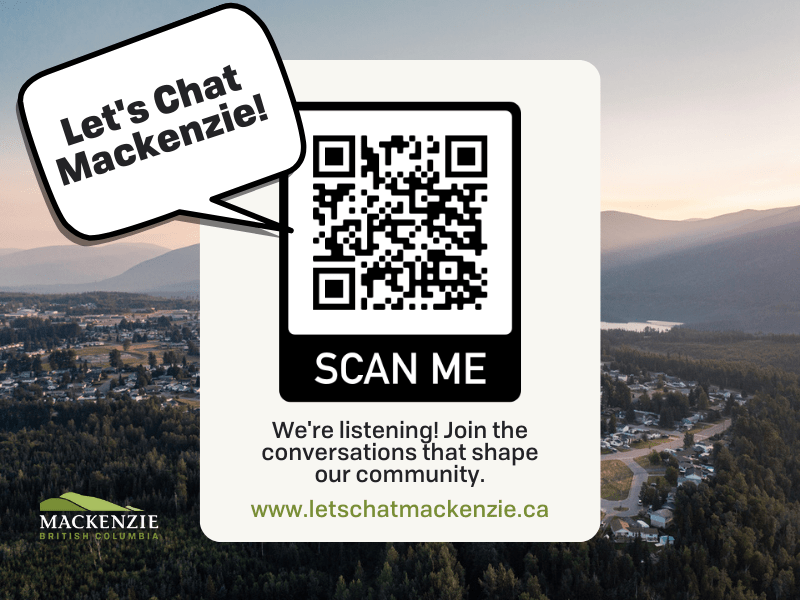 The District of Mackenzie is seeking to create a Downtown Vision and Action Plan in order to establish a community vision for the future.
Community and stakeholder input is a central part of the process.
The District will be hosting an ideas fair on Thursday June 9th from 3pm - 7pm at the Mackenzie Recreation Centre.
If you would like to have input on the plan or are interested in the development of the downtown come on down to learn more!
For background information and project updates check out letschatmackenzie.ca