Spruce Beetle Mitigation Strategy 2022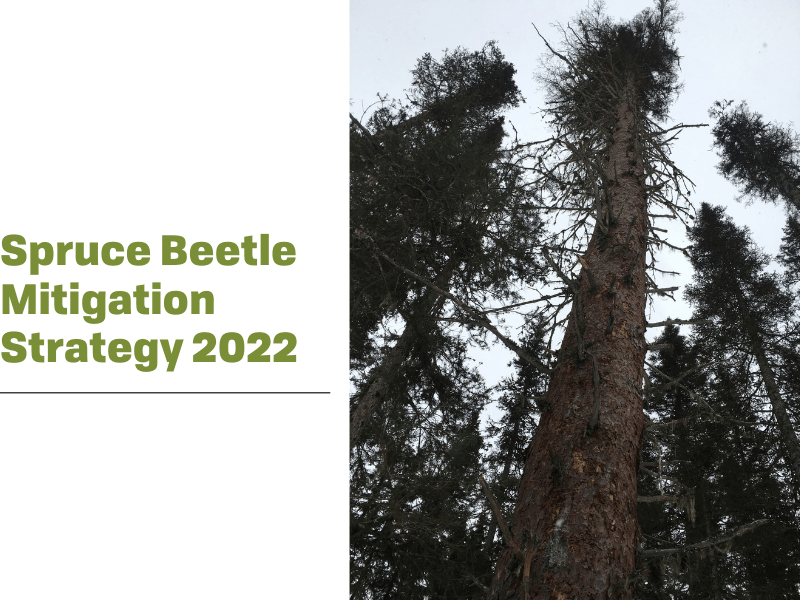 In response to the ongoing spruce beetle outbreak, the Ministry of Forests will be placing anti-aggregation MCH pheromone packets on spruce trees in at risk sections of trails around Mackenzie. These packets deter the beetles from settling into a given area creating a pheromone buffer around key trees. This study will help preserve the large at-risk trees and mitigate blowdown on trails surrounding Mackenzie.
There will also be pheromone lure funnel traps in the vicinity to monitor the beetles flight throughout the summer to determine how effective the pheromones are. The two pheromones are non-toxic, have no ecological side effects and are not pesticides. They can however cause skin irritation if handled incorrectly. They will be placed high enough up the tree to avoid accidental contact by trail users, kids, and pets. They will be placed in late April or early May and removed by October.
For more information about the pheromones, the Safety Data Sheets (SDS) are linked below. Any questions can be directed to Elliot Wiechula RPF, the Stewardship Forester for MOF in Mackenzie, at ac.cb.vog@aluhceiw.toille.
https://semiochemical.com/wp-content/uploads/2019/09/MCH-SDS.pdf
https://semiochemical.com/wp-content/uploads/2019/09/Spruce-Beetle-Lure-Enhanced.pdf