Special Council Meeting – Aug. 27 @ 12pm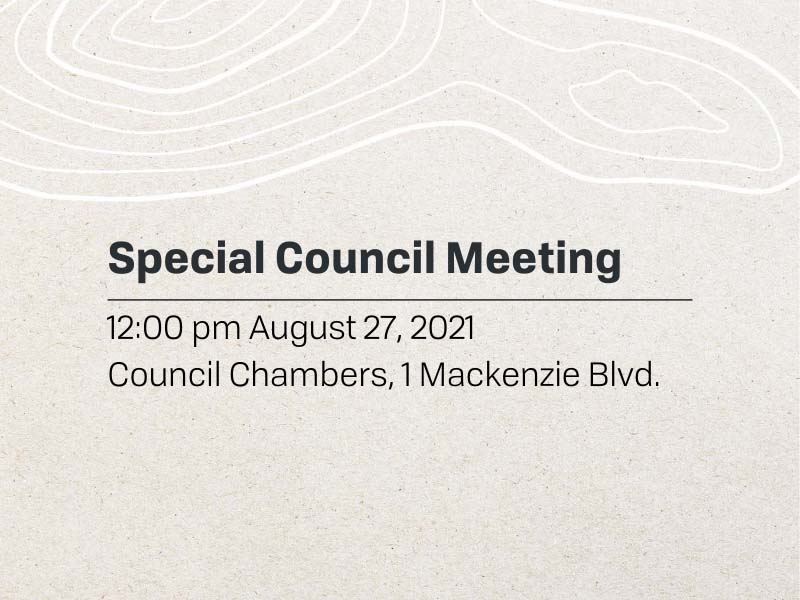 A Special Meeting of the Council of the District of Mackenzie will be held on Monday, August 9, 2021.
Date:               Friday, August 27, 2021
Time:              12:00 pm
Location:        Council Chambers, 1 Mackenzie Blvd.
---
The August 27, 2021 Special Council Meeting agenda has now been published at the link below:
Council meetings are open to the public as well as available online over Zoom/Phone. If you do plan to attend in person, we ask that you follow current provincial health officer recommendations by maintaining respectful distance, wearing a mask, and using the hand sanitization stations available to you upon arrival.
Please contact the District for Zoom meeting details by email at ac.eiznekcamfotcirtsid@ofni or by phone 250-997-3221 by 11:00 am tomorrow, August 27th, if you are interested in attending virtually.
For the most current information on Public Health Orders, please visit www.gov.bc.ca.