Regional District Park Plan Survey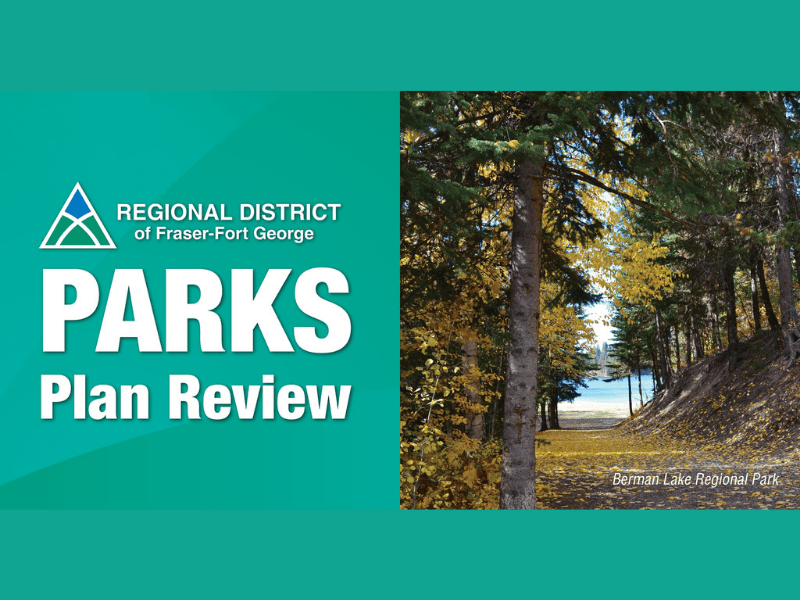 Are you interested in regional parks and trails and having your say in how they are improved or created?
The Regional District of Fraser-Fort George is reviewing and updating the Regional Parks Plan to provide clear direction and priorities for regional parks for the next ten years. As part of its review the Regional District is inviting comments from the public via an online survey.
The survey is available online at www.surveymonkey.com/r/RDFFGparksplan and will be posted until September 30.
The Regional District of Fraser-Fort George operates eleven Regional Parks encompassing 330 ha, at locations throughout the Regional District:
John Dahl, Ness Lake, Berman Lake, Wilkins, Harold Mann, Koenemawn, George Hicks, Giscome, Portage, Cedarside and McMillan Creek