Permissive Tax Exemptions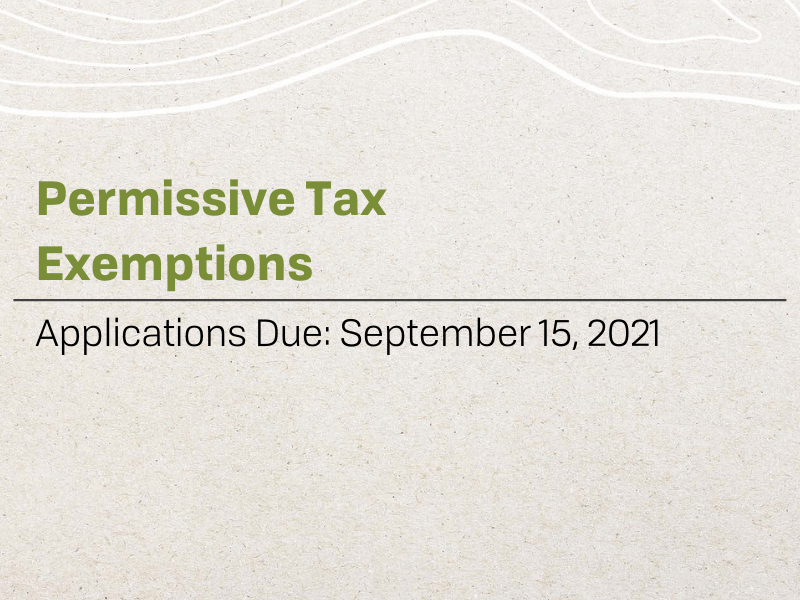 Applications due - September 15th 
The District of Mackenzie recognizes the significant value of volunteers, volunteer groups and agencies to the spiritual, educational, social, cultural and physical well-being of the community. A permissive tax exemption is a means for Council to support organizations within the community that further Council's objective to enhance the quality of life while delivering services economically to the citizens of Mackenzie.
Purpose:
Section 224 of the Community Charter gives Council the authority to exempt certain land and/or improvements from property taxation. A permissive tax exemption is strictly at the discretion of Council. The purpose of this policy is to provide clarity, consistency and certainty to the municipality, the public and prospective applicants. Permissive tax exemptions must be passed by bylaw prior by October 31st for the following taxation year.
Objectives:
Support not-for-profit organizations serving the District of Mackenzie
Strengthen and enhance the well-being of our community
Promote volunteerism
Meet the goals and objectives of the District's Official Community Plan and Council Priorities
Provide a fair, consistent, effective and efficient evaluation process
Promote transparency and accountability
Applications can be dropped off at the District Municipal Office or emailed to Corporate Services.
Please call Corporate Services if you have any questions at 250-997-3221.
Permissive Tax Exemption (Policy 3.17)
Permissive Tax Exemption - Full Application