Mandatory Mask Wearing – Indoor Public Spaces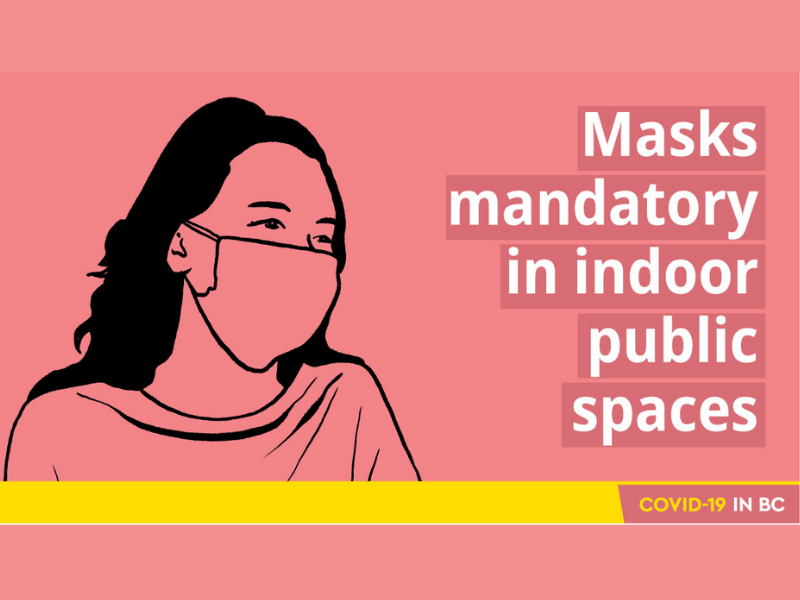 As of Wednesday, August 25, 2021, masks must be worn in all indoor public spaces throughout BC to help slow the transmission of COVID-19 as BC prepares for the fall and respiratory illness season.
A new order from the provincial health officer will require people ages 12 and older to wear masks in indoor public settings, regardless of vaccination status.
Hand sanitization stations will continue to be provided when entering District facilities. Please do not visit any District facilities if you are experiencing cold, flu, or COVID-19 symptoms.
There are exemptions for:
People with health conditions or physical, cognitive or mental impairments who cannot wear one
People who cannot remove a mask on their own
Children under the age of 12
People who need to remove their masks to communicate due to another person's hearing impairment
A face shield is not a substitute for a mask as it has an opening below the mouth.
We appreciate your patience and respect for the measures put in place to protect you, the community, and District employees.