You are invited! Northern BC Tourism Information Session and Discussion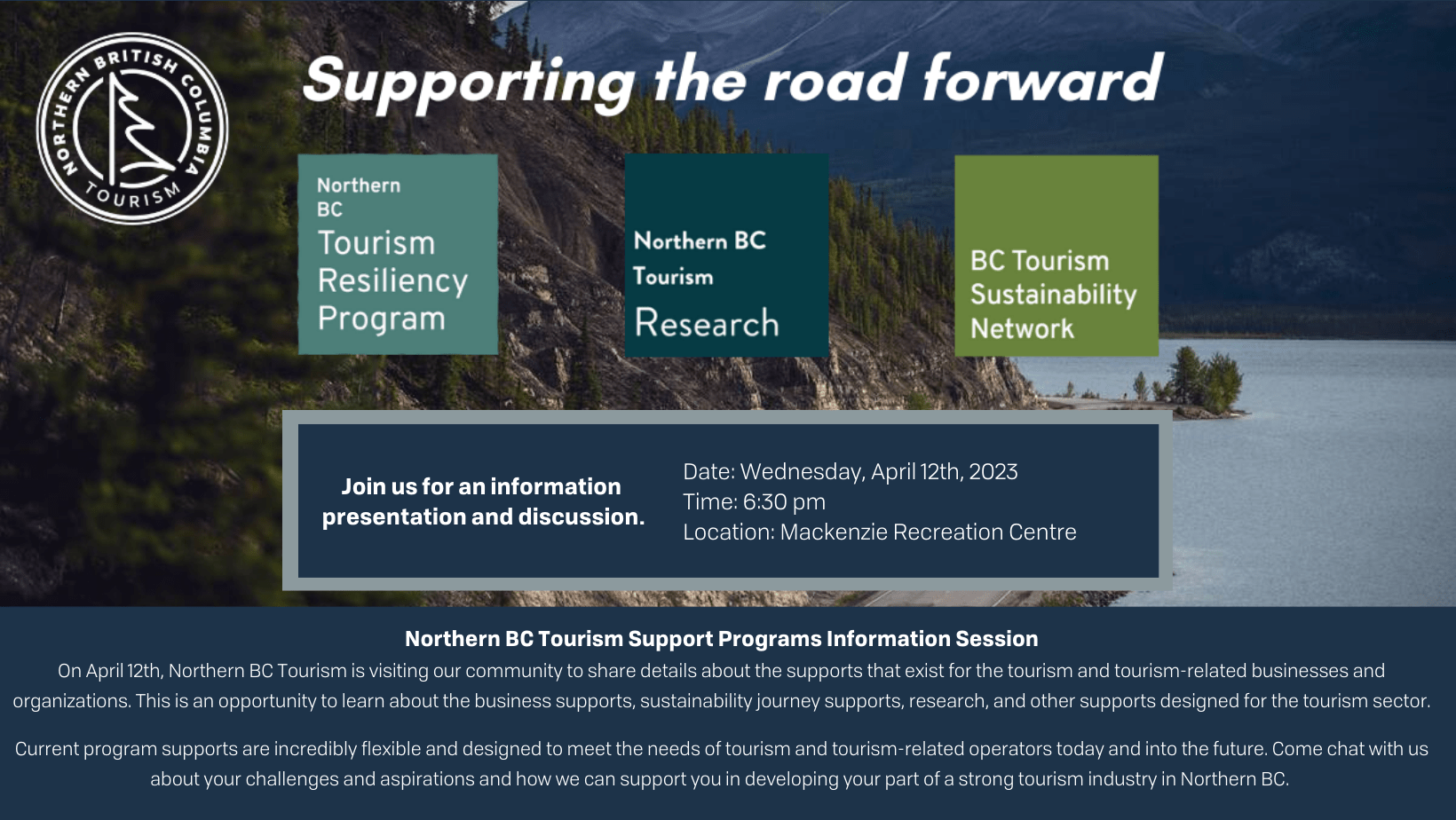 Northern BC Tourism - Information Session & Discussion
All tourism related businesses and those considering starting a tourism business are invited to attend!
Northern BC Tourism is visiting our community to share details about the supports that exist for the tourism and tourism-related businesses and organizations.  This is an opportunity to learn about the business supports, sustainability journey supports, research, and  other supports designed for the tourism sector.
Current program supports are incredibly flexible and designed to meet the needs of tourism and tourism-related operators today and into the future.  Come chat with them about your challenges and aspirations and find out how they can support you in developing your part of a strong tourism industry in Northern BC.
Don't miss out!
Date: Wednesday, April 12, 2023
Time: 6:30pm
Location: Mackenzie Recreation Centre