July 22nd Council Meetings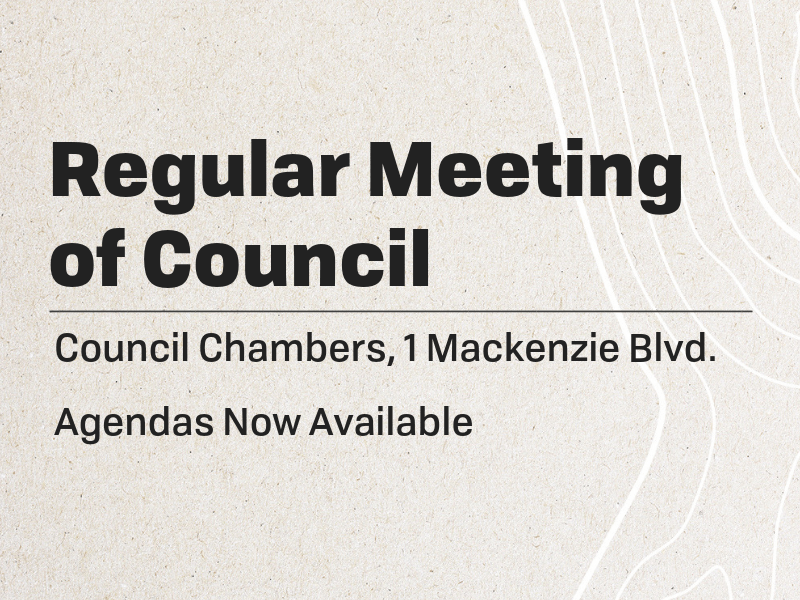 Join us Monday, July 22, 2019 in Council Chambers for the next Committee of the Whole and Regular Meetings of Council.
The Committee of the Whole Meeting will start at 7:00 pm followed by the Regular Meeting at 7:15 pm.
Agendas are available online at the links below or paper copies can be picked up at the District Office, 1 Mackenzie Blvd.