GUIDING LIGHTS ACROSS BC – FEBRUARY 22, 2022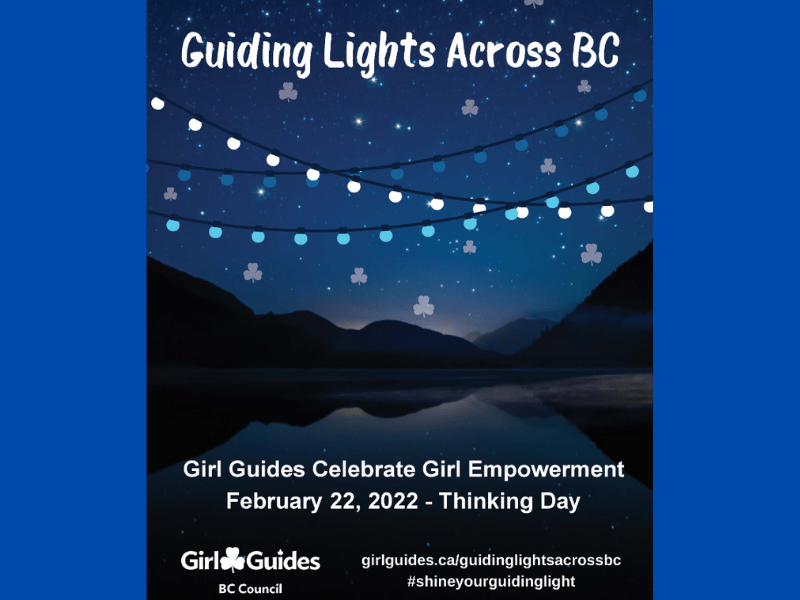 Guiding Lights Across BC is back for 2022! On Tuesday, February 22, 100+ landmarks across the province will be lit in the colour blue – the well-known colour of Girl Guides - to celebrate the Guiding sisterhood!
This year to show support the District of Mackenzie will be lighting up the Recreation Centre in blue!
Every year on February 22, Girl Guides celebrate World Thinking Day, a day of international friendship. It is an opportunity to increase public awareness on issues affecting girls and young women, as well as celebrate the founding of Girl Guides and foster connections between the 10 million Guiding members around the world.
In British Columbia, we have thousands of girls and women who are members of Girl Guides of Canada. We have Girl Guide programs in nearly every community of B.C., and our girls and volunteers 'light up' their communities year-round through leadership and community service.
For more information about the event and for a full list of locations, visit: