*Free* Grant Writing Workshop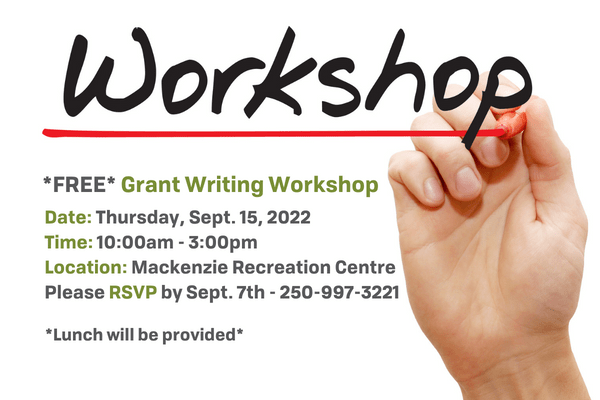 Are you interested in writing grants for your community organization? If so, don't miss this excellent opportunity to get tips and tricks on how to write grants and get to "yes"!
We invite you to a free grant writing workshop facilitated by Andy Ackerman. Andy is an experienced grant writer who has raised $11 million in grants for the North East of BC since 2007! We are excited to have him share his expertise with our community.
Topics Covered:
How grants work- the chances of success
16 questions that most potential sources will ask you
Types of Applications
Sources
Tools used for grant writing
The odds of success
Some tips on using on-line applications
Your story - it has to be right and factual
Federal and Provincial grants
Platforms and tricks to getting to yes
Some things to look for in grant applications
Practicing getting the story right
Please RSVP by September 7th by contacting Rachelle at the District Office at 250-997-3221 or by email. 
**Lunch will be provided**