Fitness Centre Re-Opens August 13th!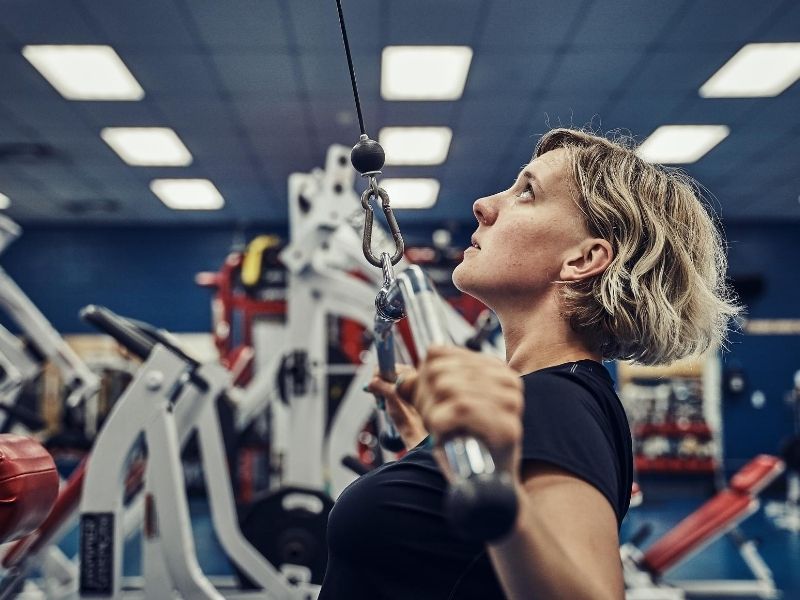 We've Missed You!
The District is excited to start welcoming patrons back to the Fitness Centre! Things might feel a little different upon entering the facility, however, these steps are being taken to help protect our staff and the community.
Limited access to the Fitness Centre (Weight Room and Cardio Room) at the Mackenzie Recreation Centre will begin on Thursday, August 13, 2020.
The Fitness Centre will be limited to 12 patrons per hour so that proper physical distancing and cleaning guidelines can be adhered to.
All patrons must register in advance by calling Recreation Services at 250-997-5283 or by emailing ac.eiznekcamfotcirtsid@eciffocer. Bookings will be required.
FITNESS CENTRE HOURS OF OPERATION
Monday - Saturday | 6am - 9pm
Sunday | 8am - 4pm
Please respect our approach as we attempt to open the facility in accordance with the provincial health regulations and the new normal. As always, any feedback you have is appreciated and should be directed to Recreation Services by emailing ac.eiznekcamfotcirtsid@eciffocer. Thank you for your patience and understanding as we navigate the new normal in recreation together.
New COVID-19 Safety PRECAUTIONS
Only registered users may access the Fitness Centre. Space is Limited. Register in Advance.
Up to 12 patrons will be permitted in the Fitness Centre at one time.
Time slots will be booked on the hour in 50 minute increments. This is to allow for 10 minutes of disinfecting spray and dry time before the next group enters.
Signage will be posted throughout the facility to remind users to practice physical distancing and to demonstrate proper hand washing techniques.
Communication will be provided to help raise awareness of the need to properly clean equipment before and after use.
Users must arrive at the Fitness Centre 10 minutes early and be dressed and ready for their workout.
No access to locker rooms and showers at this time. Washroom facilities are available near the Fitness Centre.
Users are encouraged to bring a backpack to store belongings in the Fitness Centre.
New entry and exit procedures will be in place including hand-sanitizing stations at entry and exit points.
All patrons will be screened via COVID-19 questionnaire at entry.
All patrons will be asked to sign an Assumption of Risk Waiver before their first use of the Fitness Centre.