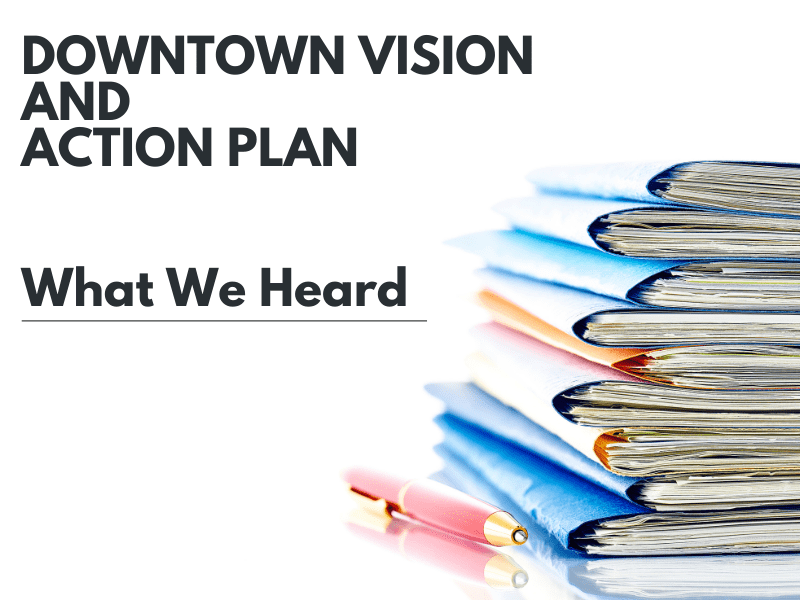 Thank you to everyone who provided feedback for the initial round of engagement for the Downtown Vision and Action Plan.
The Round 1 Engagement events were used to build on the project team's background analyses by further identifying key issues and opportunities, as well as generate high-level ideas and a vision for downtown Mackenzie. Barefoot Planning + Design has developed a "What We Heard" document, which compiles all the feedback received and early directions for the next steps of the project.
If you have missed this first round of engagement do not worry, you will get a chance to have your input during the second round! In the meantime if you would like to follow our project page please visit Lets Chat Mackenzie.