DOM-21-01 Wheel Loader Request for Proposal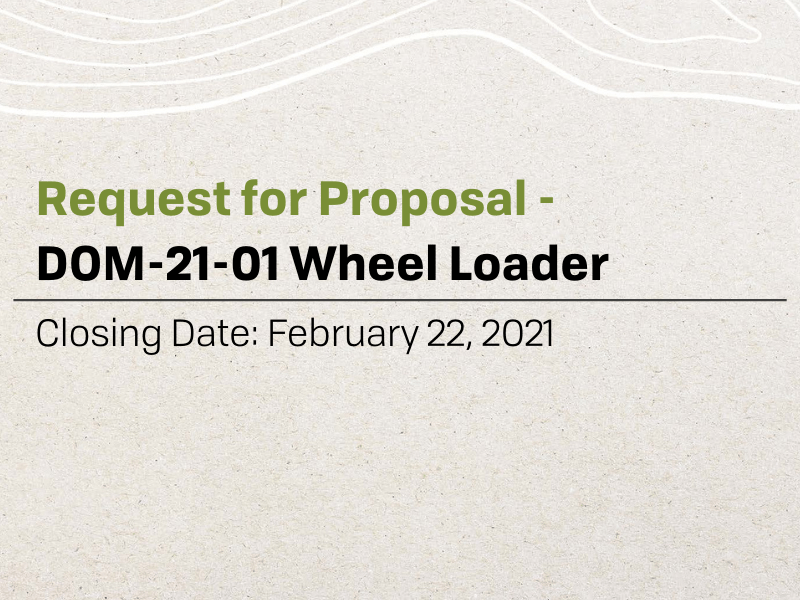 The District of Mackenzie invites qualified and experienced firms to submit a proposal for the purchase of a Wheel Loader for the Public Works department.
A copy of the Request for Proposal package can be found at the following link:
Proposals will be accepted until 3:00 pm February 22, 2021.
For more information please contact Travis Wall, Director of Operations.