District of Mackenzie proclaims September 18-24, 2023 as Rail Safety Week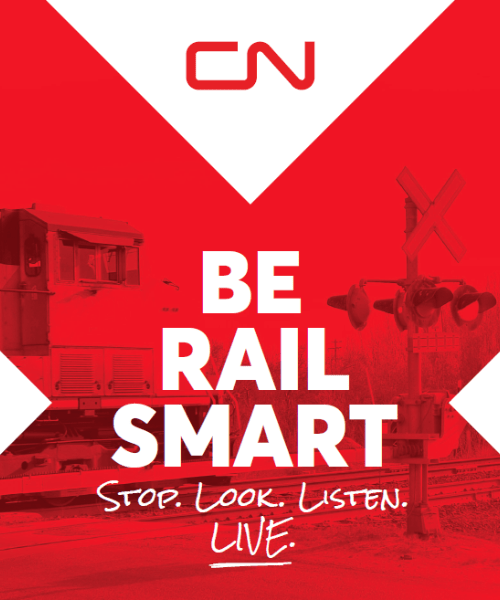 Rail Safety Week September 18-24, 2023
Every year, more than 2,100 North Americans are killed or seriously injured because of unsafe behaviour around tracks and trains. Every time someone crosses a railroad track irresponsibly there is a potential for danger.
Tips to "BE RAIL SMART"
Stop a safe distance from tracks and crossings
Look both ways to ensure trains are not approaching
Listen for approaching trains
How can you help?
Say something! Save the CN Police phone number and call if you witness any unsafe situation near the railroad: 1-800-465-9239
Act as a role model around trains and tracks
Share rail safety tips with your family, friends, colleagues and community
If you live in a CN-served community email CN Safety to organize a safety presentation in your local school
Resources
Quiz - Test your knowledge on rail safety