Community Grants – Application Deadline Extended to Sept. 15th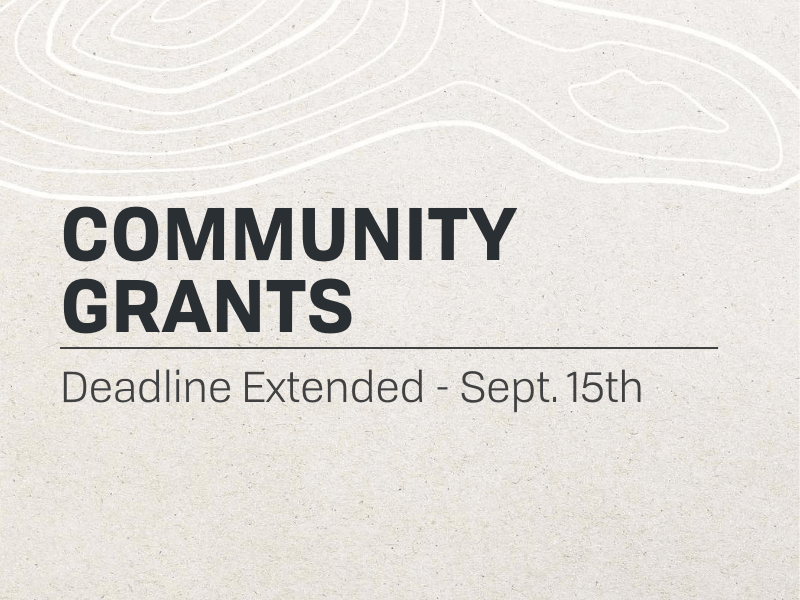 Council has adopted Community Grants Policy 3.16 and Permissive Tax Exemption Policy 3.17 to provide financial and in-kind support to community associations and other community organizations. This support is in recognition of these groups as a valuable resource in assisting the municipality to provide a strong community focus. Many of the non-profit organizations depend on the grants that are provided by the District to help subsidize costs and maintain their viability within the community.
These new policies will help improve and streamline the application and adjudication processes of previous grant-in-kind/in-aid programs and will include final reporting requirements going forward.
Community Grants
New funding categories:
Rent Subsidy - By providing the District-owned and operated facilities at no charge for specific
events.
Capital Expenditure - By providing cash grants or in-kind grants for capital projects. In
recognition of the costs of these projects, the District may contribute up to 50% of the eligible
costs of a project to a maximum of $2,000.
Special Project – By providing annual cash grants and/or in-kind grants for a one-time special
or annual event, program or activity.
Fee for Service Agreements – By providing cash grants and/or in-kind grants for on-going
operational support. The District may consider entering into this type of agreement when the
recipient is a not-for-profit organization delivering a service or program that extends the reach
of District programs and services. The length of the agreement will not exceed three (3) years
and all recipients shall provide reporting regarding service delivery as requested.
Eligibility:
In order to qualify for a Community Grant the applicant must:
Be a registered non-profit organization in good standing with the Registrar of Companies.
Services, projects or events proposed by the applicant must not:
Offer direct financial assistance to individuals or families.
Duplicate or replace services that fall within the mandate of senior levels of governments or local service agencies.
Support a Provincial or National fundraising campaign.
Be of a commercial nature.
Policy Details and Applications:
New Application Deadline: September 15th of each year
Permissive Tax Exemptions
Section 224 of the Community Charter gives Council the authority to exempt certain land and/or improvements from property taxation. A permissive tax exemption is strictly at the discretion of Council. The purpose of the new policy is to provide clarity, consistency and certainty to the municipality, the public and prospective applicants. Permissive tax exemptions must be passed by bylaw prior by October 31st for the following taxation year.
Eligibility:
Subject property must be one of:

Land and/or improvements, owned or held by an organization listed in 2 below, the use
of which Council considers to be directly related to the purposes of the corporation
Land and/or improvements, ancillary to a statutory exemption under s. 220 of the
Community Charter

Nature of the applicant organization must be:

Not for profit organization;
Athletic or service club/association
Partner of the municipality by agreement under s. 225 of the Community Charter
Municipality, regional district or other local authority
Religious organization as tenant or licensee; or
Eligible for s.220 statutory exemption (e.g. place of public worship, cemetery, library,
Indian land, seniors' home, hospital etc.) were it not for a secondary use

The applicant organization's use of the land and/or improvements must benefit the
community in one or more of the following ways:

Provides recreational facilities for public use;
Provides recreation programs to the public;
Provides programs to and/or facilities used by youth, seniors, or special needs groups;
Promotes economic development or tourism;
Preserves an environmentally, ecologically significant area of the community;
Offers to the public cultural or educational programs which promote community spirit,
cohesiveness and/or tolerance;
Offers services to the public in formal partnership with the municipality;
Policy Details and Applications:
New Application Deadline: September 15th of each year
Questions:
Please contact Corporate Services at 250-997-3221 or by email with any questions.
Applications received by August 15th under the previous grant-in-aid/in-kind/tax exemption policies do not need to re-submit their application and will be contacted for further information if required.