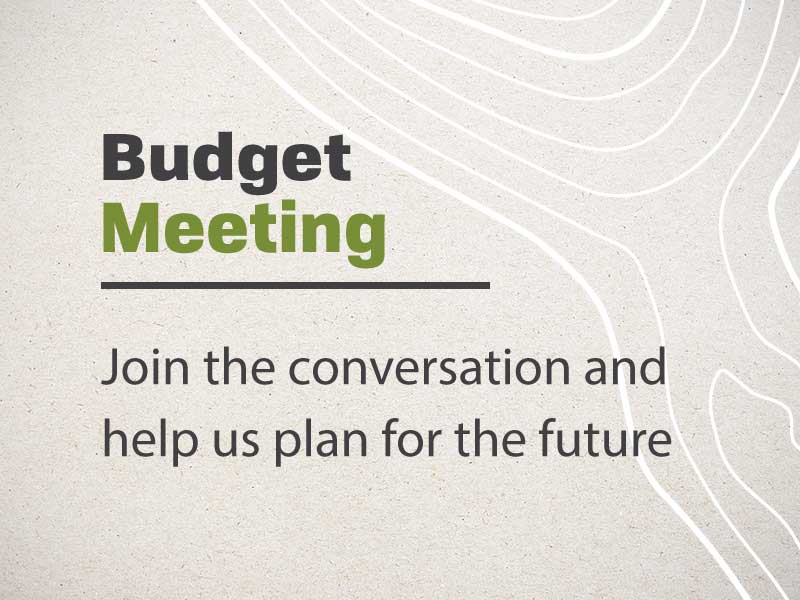 A Special Meeting of the Council will be held for members of the public to provide input to the 2020 budget. This is an opportunity for the public to bring forward any comments, concepts or ideas related to the 2020 budgets prior to Council entering into the budget discussions.
Date: Monday, December 9th, 2019
Time: 6:45 - 7:15 pm
Location: Council Chambers, Municipal Office, 1 Mackenzie Blvd.
If you would like to provide input and are unable to attend the meeting, please drop off your submission to the Municipal Office at 1 Mackenzie Boulevard, or email Kerri Borne, Chief Financial Officer.