Wood Chipping & Curbside Pick-Up Service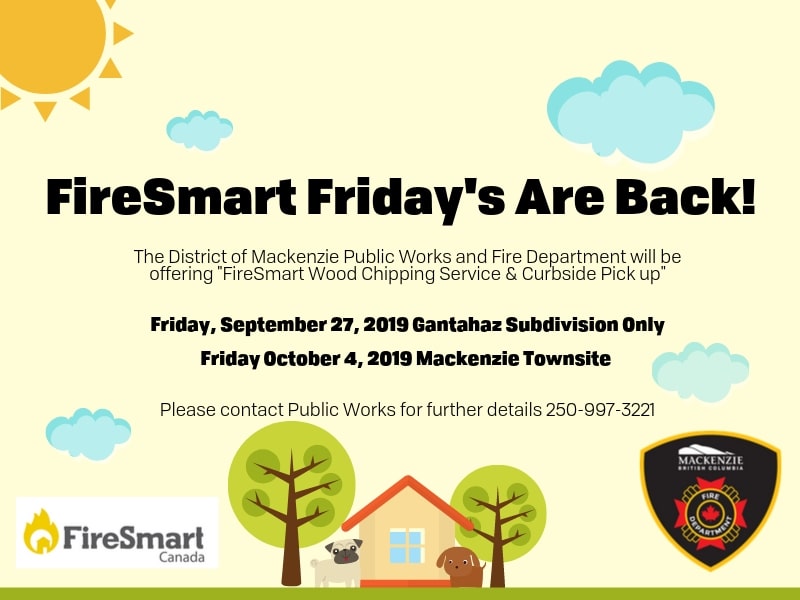 Do you need to do yard work this fall before we enter the winter season?
The District of Mackenzie Public Works and Fire Department will be offering "FireSmart Wood Chipping Service & Curbside Pick Up".
Residents are welcome to pile brush and tree trimmings at the curb during the week and Public Works will provide curbside pick up for the following areas on the following FireSmart Fridays!
Gantahaz Subdivision only - Friday, September 27, 2019 Friday
Mackenzie Townsite - Friday, October 4, 2019
Please contact Public Works for further details (250) 997-3221