WinterQuest 2022 Opening Ceremony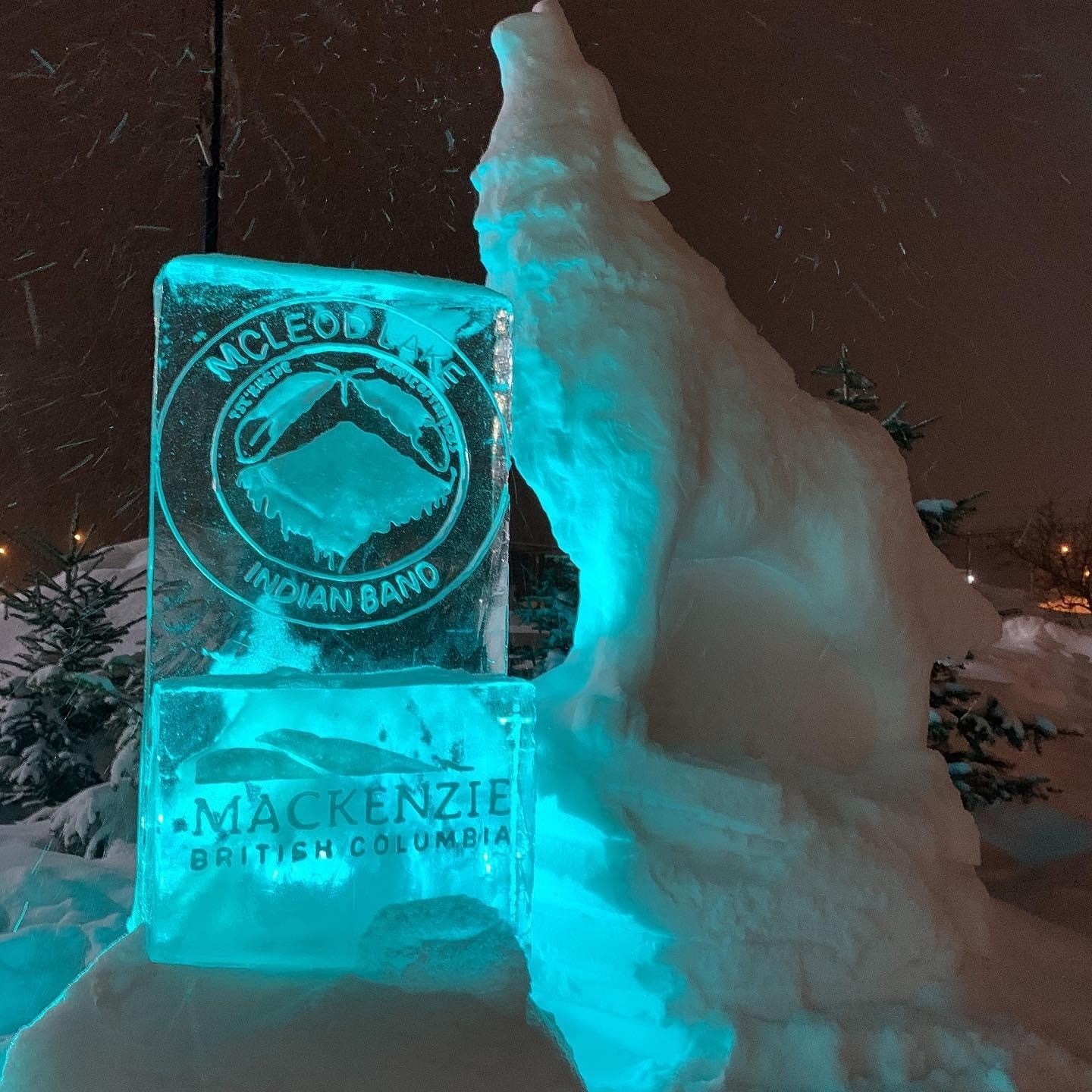 For this year's WinterQuest, the District of Mackenzie is proud to partner with the McLeod Lake Indian Band (MLIB) for a weekend full of magic and fun, as well as education and reflection.
Please join us for a special WinterQuest opening ceremony on Friday, February 25th at 6:00 pm behind the Recreation Centre near the Outdoor Rink. Featuring Land Acknowledgement, prayer from Elders, live drumming, Bannock, tea, fires and the official lighting of the John Dahl Trail.
Other highlights of our partnership include MLIB selecting:
The story walk book - written by previous local resident Pearl M. Last.
The snow sculpture – in recognition of Every Child Matters to bring awareness and understanding of how residential schools are an important aspect of our local history.
The ice sculptures - based off the story walk book, but also determined by the significance to the MLIB culture. There will also be a translation into their Tse'khene language.
We hope you join us Friday evening and get the full understanding of what this weekend is about! Vehicles are advised to park in the old dental office parking lot or the EBCC parking lot, as driving access to the ODR will be closed for Friday night to accommodate the gathering and allow for physical distancing.
Don't forget to check out our WinterQuest brochure to see all the different activities taking place February 25, 26, and 27.