Wildfire Mitigation Field Work Notice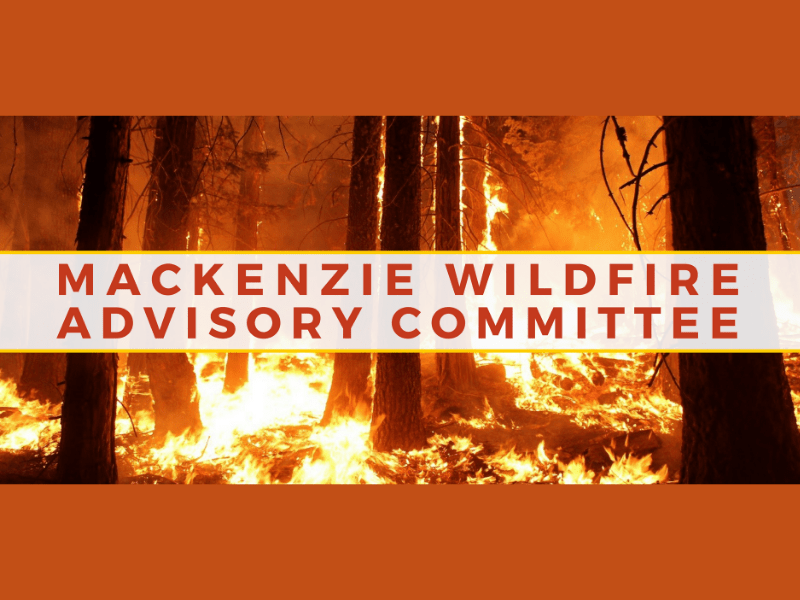 With the help of grant funding, the District of Mackenzie has been able to do various projects around Mackenzie and along Highway 39 that have minimized the potential destructive effects a wildfire could have on our community and our important community services like power stations, power lines, emergency routes, water structures and communication lines.
The District will be continuing efforts to safeguard the community from wildfire hazards. We will now be focusing our efforts on hazardous areas closer to homes on the west side of town. Staff will be surveying the forested areas behind Summit, Crooked River and Munro Crescent as well as the forested area behind McIntyre, Lemoray and Babine Drive during the week of November 9th to identify forested areas that may need work to reduce the wildfire hazard and the threat to nearby homes.
Once we have determined the areas that will need work, we will be reaching out to show the areas that require work and garner feedback that we will use to help us plan the work in a way that will minimize the impact to nearby landowners and recreational users.
If you have questions, please contact the Wildfire Project Coordinator at 250-640-6287.