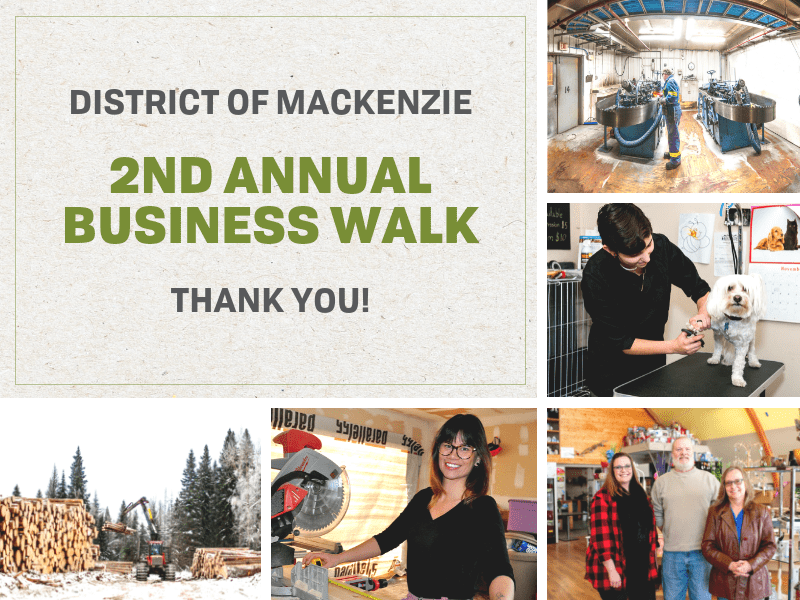 Thank you to everyone who participated in our 2nd Annual Business Walk exercise on October 4, 2018. This year's event was a success and provided the District and our local business support services with valuable information towards service delivery planning. We feel hosting the event is an effective way of connecting directly with the business community face-to-face and is crucial to our economic planning.
Business Walk Resources:
Learn more about the Business Support Programs and Services here in Mackenzie.