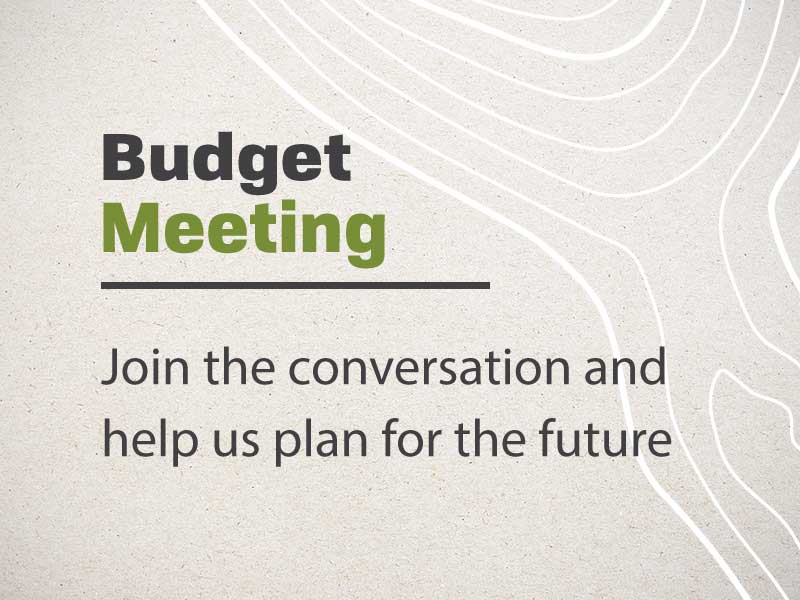 A Special Budget meeting was held on Monday November 8, 2021 to give the public an opportunity to provide comments, concepts, or ideas on how to adjust services or taxes to accommodate a "potential" tax revenue loss of up to $1.5 million dollars for the upcoming 2022 Budget.
As a follow up to the November 8th meeting, the District of Mackenzie will be holding another Special Budget Meeting to continue the discussion.
When:  Monday December 13, 2021
Time:    5:30 pm – 6:45 pm
Where: Mackenzie Recreation Centre – Callahan Room (400 Skeena Drive)
COVID-19 Precautions:
The Provincial Health Officer has indicated that the proof of vaccination requirement will not apply to formal local government business. The District will be taking precautions to accommodate social distancing at the Recreation Centre, enforcing social distancing, mask use and hand sanitizer. Visitors to Council meetings are asked to please refrain from attending meetings if you are unwell or have been in contact with those unwell.