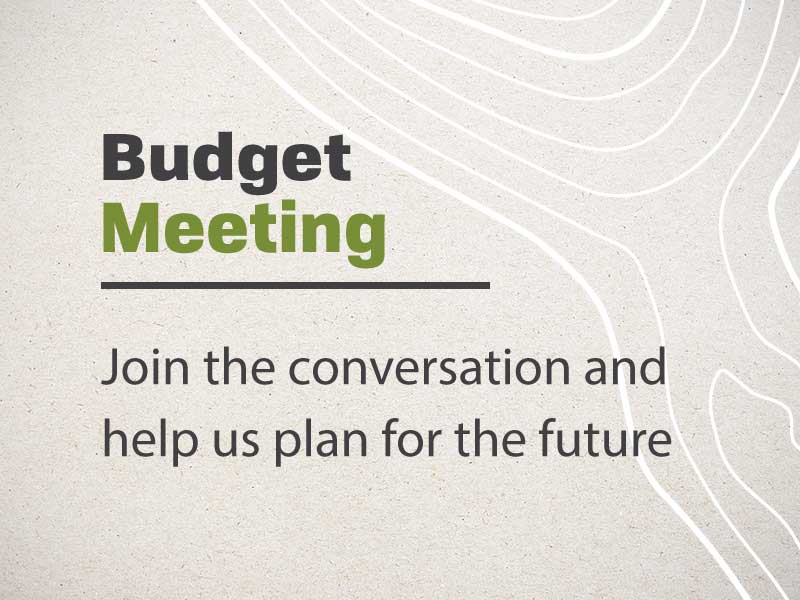 The District of Mackenzie is in the preliminary stages of the 2022 budget cycle and are looking to engage residents in the process.
Special Budget Meeting
Monday November 8, 2021 - 6:00 pm - 6:45 pm
Callahan Room, Mackenzie Recreation Centre - 400 Skeena Drive
There is a "potential" tax revenue loss from major industry due to the permanent closure application to BC Assessment. If the application is received and approved, the District of Mackenzie would be facing a tax revenue loss of approximately $1 million dollars.
A short presentation will take place at the beginning of the meeting, with time for the public to provide comments, concepts, or ideas on how to adjust services or taxes to accommodate this potential loss.
Written comments and questions will be accepted before the Special Meeting until 12:00 pm on Monday November 8, 2021 by:
Municipal Office - 1 Mackenzie Blvd.
Fax - 250-997-5186
Written comments may also be submitted at the Special Meeting.
COVID-19 Precautions:
As the meeting will be held at the Recreation Centre, there will be no option to attend electronically.
The Provincial Health Officer has indicated that the proof of vaccination requirement will not apply to formal local government business. The District will be taking precautions to accommodate social distancing at the Recreation Centre, enforcing social distancing, mask use and hand sanitizer. Visitors to Council meetings are asked to please refrain from attending meetings if you are unwell or have been in contact with those unwell.