Request for Proposal – Audio Visual Upgrades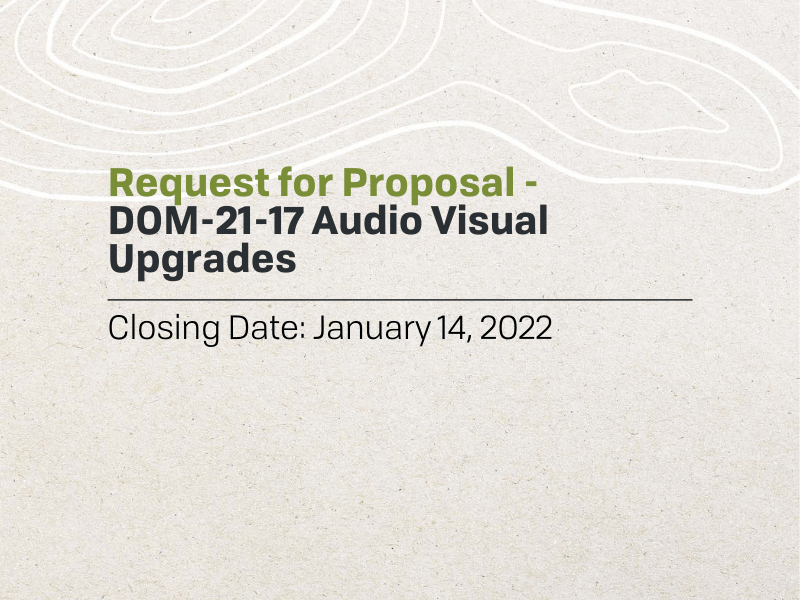 The District invites qualified and experienced firms to submit a proposal to install new audio visual systems for the District's Council Chambers, Committee Room, and Recreation Centre Multipurpose Event Space. This project is to be known as DOM-21-17 AV Upgrades.
Request for Proposal - 21-17 AV Upgrades
Addendum (Added December 21, 2021)
Questions & Answers (Added December 22, 2021)
Proposal submissions should be titled DOM-21-17 AV Upgrades in the subject line.
Completed Proposals must be received by courier, mail, hand delivery, or email to:
Director of Corporate Services
Bag 340, 1 Mackenzie Blvd.
Mackenzie, BC, V0J 2C0
The deadline for receipt of complete Proposals is 4:00 pm Pacific Standard Time, on January 14, 2022.