Public Hearing January 10th, 2023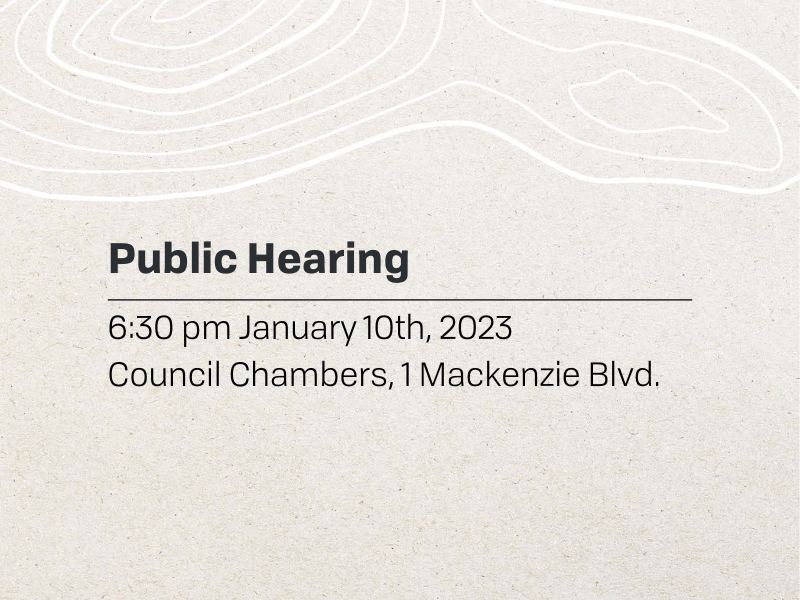 The District of Mackenzie will host a Public Hearing on January 10, 2023 at 6:30 pm. The event will be located at the Mackenzie Council Chambers. The purpose of the public hearing is to inform residents about an upcoming definition amendment to the Official Community Plan Bylaw No. 1304. The District is looking to bring forward an amendment to the Public Watershed Designation to conform with Zoning Bylaw No. 1368.
For more information please reach out to the Land and Environmental Coordinator at ac.eiznekcamfotcirtsid@ofni or by phone at 250-997-3221.
Office Hours are Mon-Fri 8:30-4:30 at 1 Mackenzie Blvd.
The public hearing binder materials will be available for public inspection at the meeting as well as a copy of the presentation that will be made at the meeting.