Notice – Mackenzie Transfer Station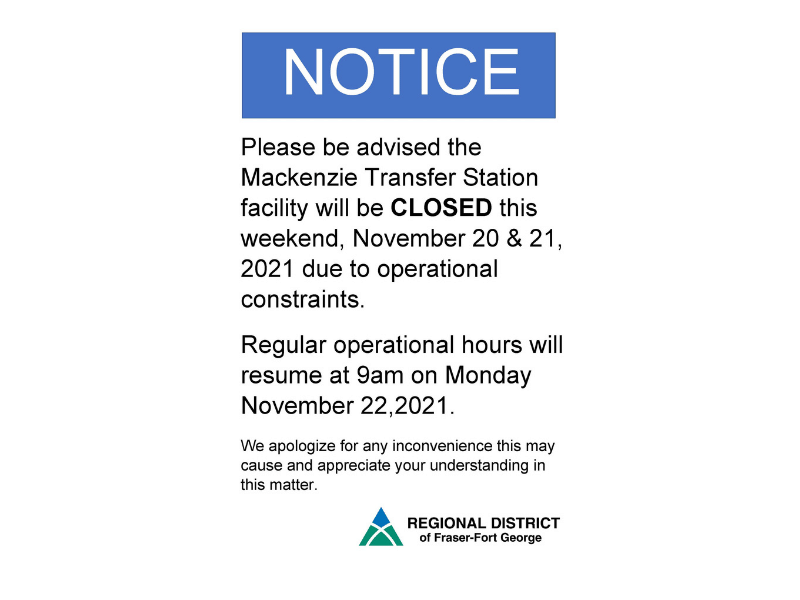 Please be advised the Mackenzie Transfer Station facility will be CLOSED this weekend, November 20 & 21, 2021 due to operational constraints. Regular operational hours will resume at 09am on Monday November 22, 2021.
We apologize for any inconvenience this may cause and appreciate your understanding in this matter.
For any further questions or comments, please contact the Regional District of Fraser-Fort George directly.
Toll Free (BC): 1-800-667-1959
Phone: (250) 960-4400
Email: ac.cb.gffdr@tcirtsid