Municipal Office Re-opening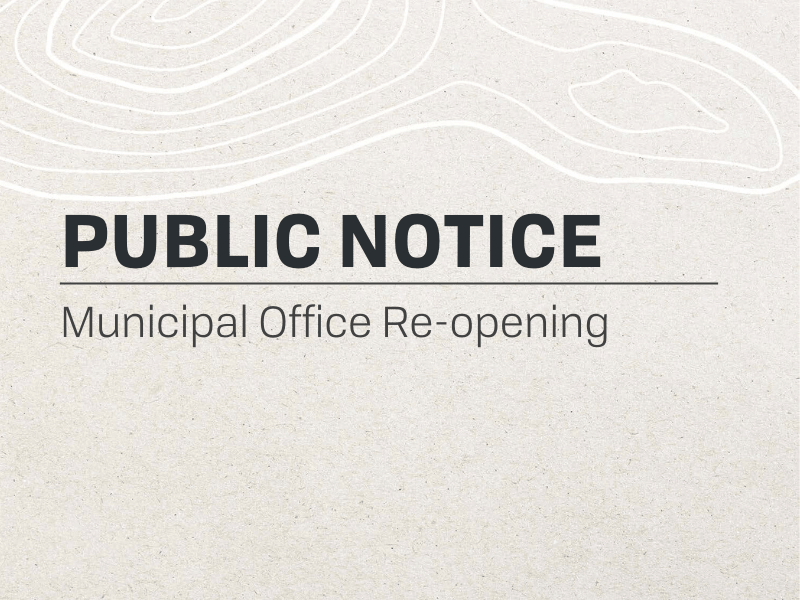 The District would like to notify residents that the Municipal Office will re-open to the Public on June 11, 2020.
The office will be open Monday - Friday with the following hours:
9 am - 10 am: Seniors and vulnerable citizens
10 am - 4:30 pm: General public
Measures have been put in place to protect the health and safety for both residents and staff.
When residents arrive at the Municipal Office they will be required to abide by the measures that have been put in place which include:
Please fill out as much paperwork ahead of time as possible, including your Home Owner Grants;
Following the directional arrows when entering the building;
Maintaining safe social distance by standing on the floor stickers;
Hand sanitizing at the provided stations prior to approaching the front counter;
Only six residents will be allowed in the office at one time; 5 in the lobby and 1 at the counter. When the lobby is at full capacity, residents will be asked to wait outside until space becomes available for additional individuals.
We appreciate your patience and understanding during this time and look forward to welcoming everyone back.