Morfee Wetland – Established!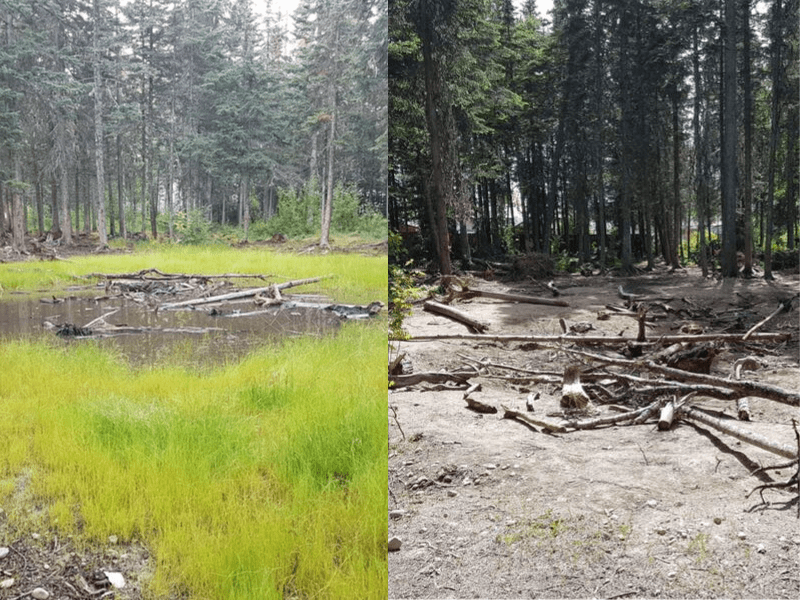 On June 6th and 7th, the BC Wildlife Federation along with a collaboration of volunteers and stakeholders, constructed a small wetland in the forested area (District owned) next to Morfee Elementary school. The wetland has flourished into a vibrant habitat over the rainy summer.
The District of Mackenzie would like to congratulate  everyone who helped make this wetland a success!