Inaugural Meeting of Council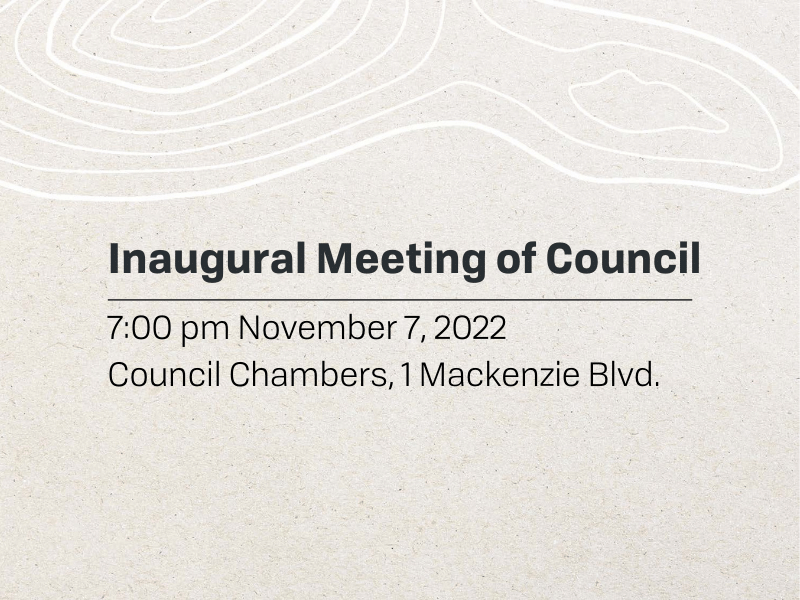 The Inaugural Meeting of the 2022 - 2026 Mayor and Council for the District of Mackenzie will be held this Monday.
Time: 7:00 pm
Location: Council Chambers, 1 Mackenzie Boulevard
Residents are welcome to attend the meeting in person or virtually over Zoom. Please call 250-997-3221 or email ac.eiznekcamfotcirtsid@ofni to receive electronic details.