DOM-22-02 Mackenzie Recreation Centre – Concession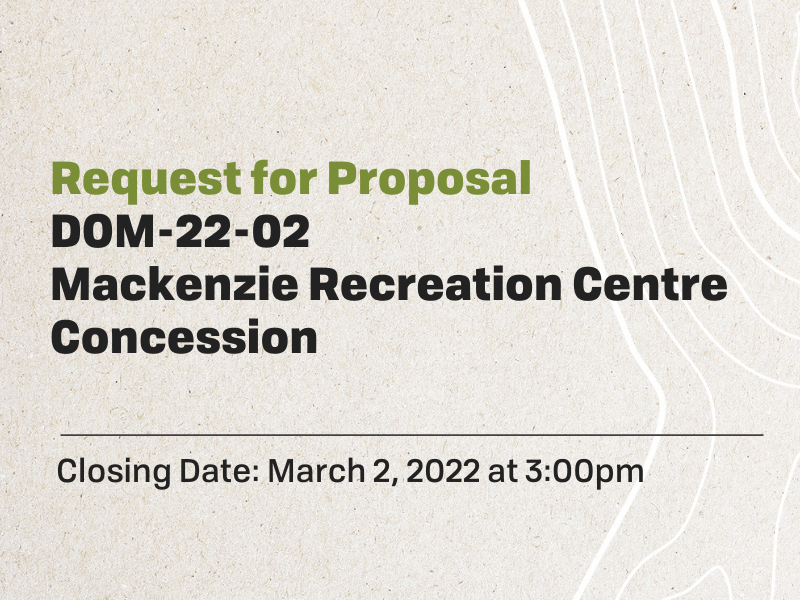 The District invites qualified and experienced businesses to submit a proposal to operate the concession at the Mackenzie Recreation Centre for a period of three years with the option for two additional years to be mutually agreed upon.
The current licensee is the owner of the refrigerators, equipment, cooking apparatus, etc. and a new operator of the concession must provide all equipment necessary to manage a full-service facility.
Mackenzie Recreation Centre - Concession Request for Proposal
Proposal submissions should be titled "MRC Concession" in the subject line.
Completed proposals must be received by courier, mail, hand delivery or email to:
Director of Recreation Services
Bag 340, 400 Skeena Drive, Mackenzie BC, V0J 2C0
The deadline for receipt of completed proposals is 3:00 pm Pacific Standard Time on March 2, 2022.