Community Clean-Up Day – May 18th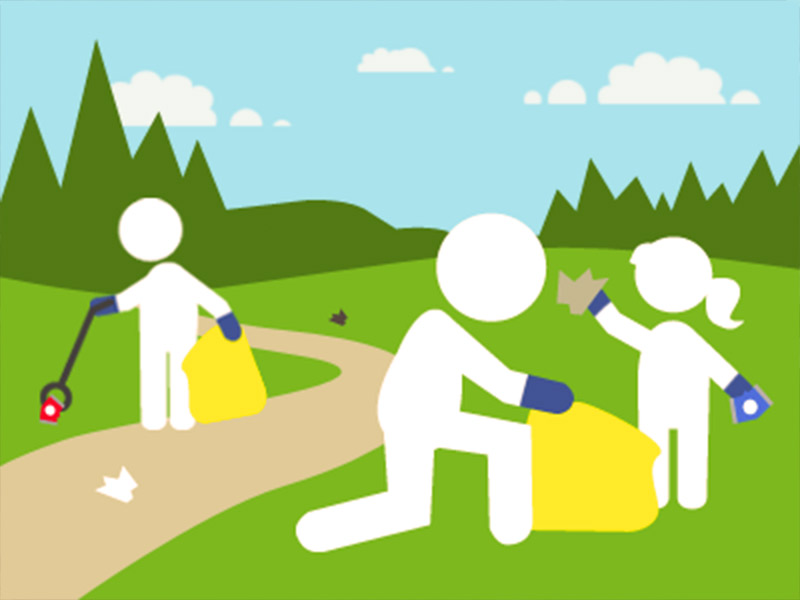 COMMUNITY CLEAN-UP EVENT
Every year the residents of Mackenzie pull together to help clean up our community!  This year is no different and we encourage everyone to participate!
MAY 18th – Community Garbage Pickup
Residents will gather together, either in teams or as individuals, and be designated an area of the community to go out and pick up garbage.
MAY 18th – Curbside Pickup
Residents can place large household items (appliances, couches, beds, etc.,) for curbside pick-up between 8:00 am and 2:00 pm.
Register your team for the community clean-up event!
Email the Rec Centre or drop off a form in an envelope to after hours drop box at the main entrance of the District of Mackenzie Office - 1 Mackenzie Blvd. with the following information:
Team Name:
Team Contact and Phone Number:
Number of People in Your Group:
MAY 20 & 27th – Gantahaz and Town Fire Smart Pickup
We will be providing residents with the opportunity to rid your property of any yard waste such as tree trimmings. We ask residents to pile up the trimmings on the curbside for District staff to collect. May 20th Gantahaz subdivision and May 27th for townsite collection.
Recycling
Many of our local vendors offer free recycling year-round for electronics, batteries, lightbulbs, paint and empty ink and toner cartridges, please utilize their services for these items.
If you have any questions regarding the Community Clean-Up Event, please contact Recreation Services at 250-997-5283.
Safety for Participants
Pease be aware of your surroundings, watch for passing vehicles, wildlife, and other hazards. Wash your hands thoroughly after completing your project area. Do not carry heavy or bulky items. Do not touch hazardous items such as needles. Please inform District staff of the heavy/hazardous item location at 250-997-3761. We ask that everyone maintains social distancing and not share gloves to comply with COVID-19 restrictions.
Provided Supplies
Gloves and garbage bags can be picked up at the Recreation Center the day of the event.