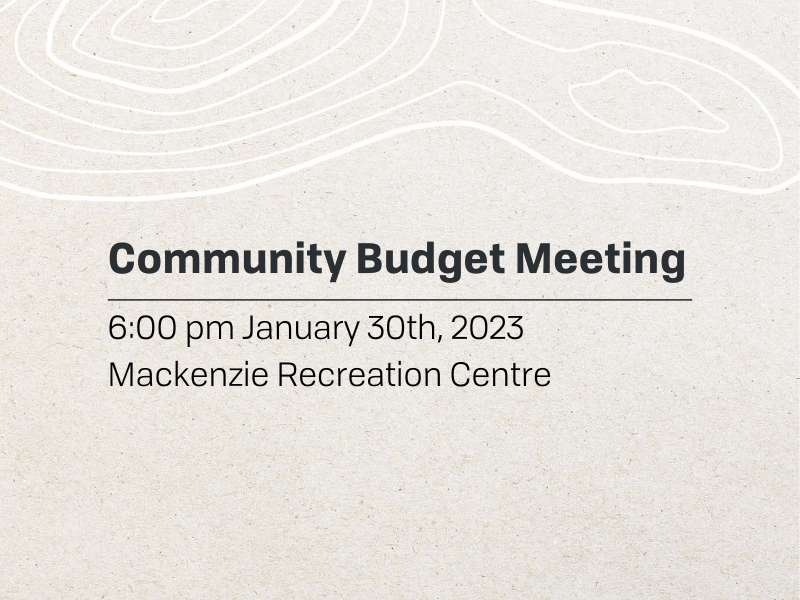 We'd like to invite you to join us for a community budget consultation to discuss the 2023 Provisional Budget. This is a great opportunity to learn about how your tax dollars are being allocated and provide input on the budget. All are welcome to attend and share their ideas.
The meeting details are:
Monday January 30, 2023
6:00 pm
Mackenzie Recreation Centre
We invite members of the public to join us at our upcoming meeting. The Chief Financial Officer will start the meeting with a presentation followed by the opportunity for the public to provide feedback, ask questions, and share your perspective. Your participation is valuable, and we look forward to hearing from you! We encourage you to bring your thoughts and ideas as we hope to have a constructive dialogue that will help us make positive progress. Thank you for your interest and we look forward to seeing you at the meeting.
Alternatively, you may provide written comment to the Chief Financial Officer by:
Mail: Bag 340, Mackenzie BC, V0J 2C0
Dropbox: Located at the front entrance of the District Office at 1 Mackenzie Blvd.